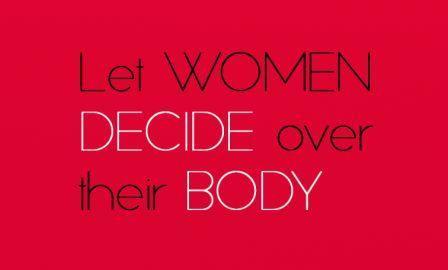 Draconian law which outlaws termination of unwanted pregnancies is fuelling women's deaths from unsafe abortions in Malawi. IRON SANJE writes.
14-year-old Vikiness Nyirenda became restless the day she noticed that she had gone a month without experiencing her monthly period. What caused all this was something that she did not have consented to. A boyfriend she fell in love with barely a month earlier misinformed her that love is about sex—and this sex was unprotected.
Now, Vikiness (a pseudonym)—who comes from around Nkhata Bay Boma —had the challenge of facing her parents without the aid of the boy who impregnated her.
Questions on how to present the issue lingered all over her. But one thing flashed against each question: her parents, particularly her father, would never accept her situation just like that. She would face hell.
That fear of provoking the wrath of her parents and the lack of an alternative medical solution to her situation meant Vikiness was exposed to more dangerous alternatives.
"My friend told me that if indeed I was so afraid of my parents, she would find a solution to my situation," said Vikiness as she plucked the ground, neck bent away.
"She took me to some old woman who she said would deal with my situation without any problem. She gave me some herbs which she said I should drink. But after taking those herbs, I was feeling a lot of pain."
The situation scared Vikiness. She felt alerting her parents about the stomach pains would reveal what she had been hiding.
"I felt they would take me to hospital where I would be examined and get caught. So I had to act fast," she said.
The action that she fathomed was piercing her vaginal area with bicycle spokes and cassava stems. In her wisdom, these crude objects would stab the foetus after which it would come out by itself after dying.
"The bleeding that resulted from the stabbing revealed everything I had wanted to hide. They took me to the hospital and after examination, they knew I had intended to terminated my unwanted pregnancy," added Vikiness.
"I was treated for the condition I was in, and thank God I am still alive. But I was warned that what I had done could have killed me."
Because of the restrictive legal framework governing issues of pregnancy termination in Malawi, a number of women and girls who feel they should not keep a pregnancy expose themselves to a range of dangerous actions while staying a distance from the long arm of the law.
Sections 149, 150 and 243 of Malawi's Penal Code—inherited from the colonial rule, but still being used to date—bring a wide range of restrictions on women seeking to terminate their unwanted pregnancies.
And it is in the process of avoiding such draconian laws that women and girls seek the services of herbalists to terminate unwanted pregnancies. After all, the herbalists keep everything under lock and key.
In the process of doing so, several of the women develop horrible complications. The lucky ones, like Vikiness, get to hospitals where—despite being stopped by law from terminating their unwanted pregnancies—they are treated for any complications.
Such treatment includes cleaning the womb of sepsis. The lucky ones conceive again after this while unlucky ones do not conceive.
Nkhata Bay is one of the districts where women terminate unwanted pregnancies despite the country having restrictive law.
In 2009, 103 women and girls—11 of them under the age of 16—sought post-abortion treatment at Nkhata Bay hospital. In 2010 at the same hospital, 117 women and girls—with another 11 of them under the age of 16—sought similar treatment. In 2011, the hospital offered post abortion treatment to 92 women and girls—six of them under the age of 16. The trend continues up to this day.
"This should tell you something about the situation we are in. The women that come this far after attempting to terminate their pregnancies using unsafe means are the lucky few. Otherwise most of them die where they stay or on their way to the hospital," said a clinical officer who has handled a number of such cases, including that of Vikiness. He sought anonymity, fearing authorities.
"And we believe that those that come to hospital are those who do not have a choice on whether they should come to hospital. For fear of the law, they would not want to go where the cause of their condition would be discovered because they are aware of what that means."
He said all of those coming for post-abortion services hide what they are suffering, but "as experts in the field, we always know it is related to unsafe termination of unwanted pregnancy."
Darlington Harawa, Community Mobilisation Committee Chairperson for Coalition for the Prevention of Unsafe Abortion (COPUA) bemoans that if the laws remain as they are, several women and girls will keep dying because once a woman decides to terminate an unwanted pregnancy nothing stops her—not even the restrictive laws.
"We can no longer sit back and watch our women die simply because we are worshipping the ancient draconian law. Let's do the needful as a nation by enacting a new law to save women's lives," he said.