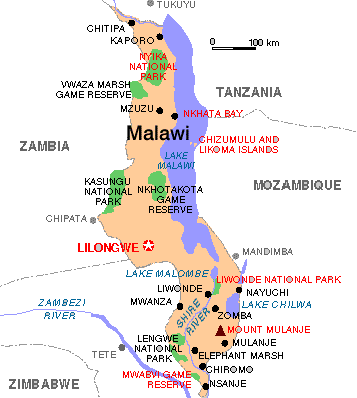 LILONGWE –  Malawi has officially written the United Nations (UN) and other international organizations to disregard Tanzania's new map.
The move comes after Tanzania's new map shows that the east African nation owns the northern half of Lake Malawi.
Malawi's Ministry of Foreign Affairs has advised the international community to recognize the map which shows Malawi owning the whole northern part of Lake Malawi.
A government official Rejoice Shumba confirmed to a local daily, The Nation, about the development.
"Government indeed wrote the letter to protest the new map because we did not want some countries and organizations to start recognizing and using the wrong maps as advanced by Tanzania," the paper quoted her as saying
Malawi has dispatched the same letter to African Union, the Southern Africa Development Community (Sadc) and the East African Community (EAC).
The row over the lake between the two neighbouring nations dates back to the 1960s and keeps on resurfacing decade after decade.
Attempts by regional mediators led by former Mozambican president Joachim Chissano are failing to break the deadlock.
In the lake border row Malawi claims full ownership of the lake except the south eastern stretch in Mozambique whereas Tanzania claims the northern eastern half as its own.
Malawi bases its argument on a July 1, 1890 treaty between Germany and Britain that maps the boundary along the Tanzania's shores, while Tanzania uses the 1982 UN Convention of the Sea that stipulates that in cases where nations are separated by water bodies the boundary lies in the middle of the water source in its claim.