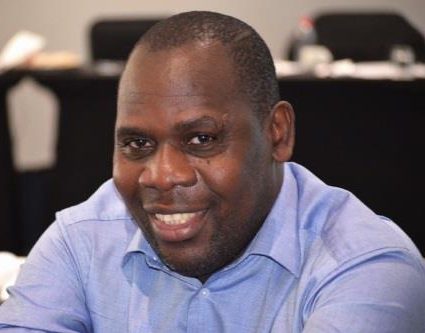 Public health facilities in Malawi have been urged to consider providing lubricants and condoms to LGBTI citizens, Freelance Journalist KAREN SANJE writes in Nation Newspaper
While sitting behind the steering wheel of a vehicle he uses for taxi services, you would not feel Deidrick Geoffrey, a name he said we should identify him with, is a woman and a man at the same time.
He is in a stable marriage and the woman at home calls him her lovely husband. Yet, at the same time, he is in an affair with an aged man who calls him his girlfriend.
"This is the way I am and what I am doing is an expression of my feelings. I do not think I can do things otherwise because everything is coming from inside me," he bubbles.
Geoffrey says his wife is not aware of his status. So, he adds, when he goes home the wife submits to him as any other woman does. They do everything just as does any other heterosexual couple.
On the other side, when being hooked up by his boyfriend, he just tells the wife that he is being hired out. Thankfully, the boyfriend leaves him with loads of money, providing the woman at home with no room to question whether the hire business indeed flourishes.
Several pieces of research conducted globally established that between five and 10 percent of the world population forms a community of the lesbian, gay, bisexual, transgender and intersex (LGBTI).
Geoffrey's situation leaves him in the community of bisexuals where one has affection for both the same and opposite sex. And he is not the only one.
According to findings of a survey conducted as part of a project implemented by the Centre for Development of the People (CEDEP), an average 62 percent of men who have sex with men (MSMs) are in heterosexual marriages.
As they live happily on either side of their sexual life, the MSMs make the most at risk population in as far as the spread of sexually transmitted infections (STIs), including the Human Immuno-deficiency Virus (HIV)—the virus that causes the Acquired Immune Deficiency Syndrome (Aids)—is concerned.
Sexual and reproductive health experts say anal sex is more likely to leave one bruised, providing entry points for viruses, than vaginal sex because the rectum is not lubricated. This way, they say, one is likely to contract sexually transmitted infections if that sex is unprotected.
"The situation is complicated by the fact that hospitals in Malawi do not provide lubricants since being an MSM is criminalised under some subsections in section 153 of the Penal Code," said CEDEP Executive Director Gift Trapence.
The section reads: "Any person who (a) has carnal knowledge of any person against the order of nature; or (b) has carnal knowledge of an animal; or
(c) permits a male person to have carnal knowledge of him or her against the order of nature, shall be guilty of a felony and shall be liable to imprisonment for 14 years, with or without corporal punishment."
According to a situation analysis in the Malawi National HIV and Aids Strategic Plan (NSP) 2011-2016, a survey conducted among the MSMs in Blantyre in 2009 established an HIV prevalence rate of 21.4 percent.
In comparison, the general national HIV prevalence rate in that year was around 14 percent.
The survey also established that more than 95 percent of the men who have sex with other men were unaware of their HIV status and were less likely to be aware of the risks associated with having unprotected anal sex.
And a survey conducted as part of a programme jointly implemented by CEDEP, the Elizabeth Glazer Paediatric Aids Foundation (EGPAF) and the Malawi Aids Counselling and Resource Organisation (MACRO) established that 5.8 percent of the MSMs were infected with syphilis.
For MSMs in heterosexual relationships, the situation means a high possibility of their partners also carrying the infection.
"Since the MSMs are always underground for fear of prosecution, we had to systematically use peer navigators to get to them," said Ishmael Makhuludzo, CEDEP Programmes Manager for Mzuzu.
"Each of those we identified was tasked to identify a chain of peers and that is how we managed to identify a number of MSMs we are targeting in the project," he added.
Despite the dangers the bisexuals pose, several of them have reported being discriminated against when they seek disease preventive measures or treatment for various sexually transmitted infections from hospitals.
A Mzuzu-based MSM who said we should identify as Spencer James said he saw hell when he went to hospital seeking treatment for a sexually transmitted infection.
"I developed signs of the sexually transmitted infection in the anal area. And when I went to hospital to seek treatment, the nurse on duty called her friends to see what I had brought to them.
"They were laughing at and mocking me all over, asking how I got the disease that affected the anal area. It was a very demeaning experience and I do not know if I would seek treatment from hospital again if I developed the same situation," he said.
Trapence said CEDEP has been providing lubricants and condoms but added that with the situation at hand, it would have been better if hospitals also provided such services to tame the risk of spreading infections, particularly by those in heterosexual affairs.
Since 2012, Malawi government has been reaffirming its moratorium on prosecuting consensual same-sex conduct. The moratorium commits the government to the suspension of enforcement of anti-LGBTI penal code provisions. Despite such a development, a culture of homophobia is still rampant in the southern African nation.
This article, coordinated by Centre for Solutions Journalism, was produced with support from The Other Foundation. The views expressed herein do not necessarily represent those of The Other Foundation.