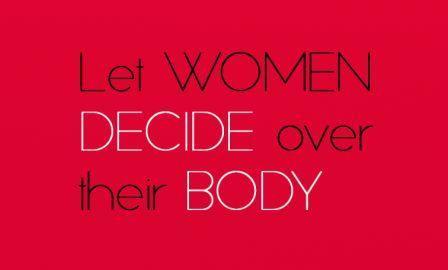 Human rights groups in Malawi have called for liberalization of laws. Malawi News Agency's KONDWANI MAGOMBO reports
Over 15 human rights groups in Malawi have called for enactment of the new abortion legislation.
The leaders of the human rights groups made the call in Malawi capital, Lilongwe on Friday.
The civil society leaders issued a statement that described Malawi's current abortion laws as archaic.
"The current sitting of parliament should debate Malawi Law Commission Report on Review of Termination of Pregnancy Laws and appreciate why the laws were reformed; the report was finalised in 2015 and should not continue to gather dust," read the statement signed by NGO Gender Coordinating Network Chairperson, Emma Kaliya, among others.
It adds: "The current sitting of parliament should pass the Termination of Pregnancy Bill as proposed by the Malawi Law Commission through a very rigorous consultant process [where] all stakeholders were consulted and all sectors were present in the Special Law Commission, even all churches were part of the drafting of Termination of Pregnancy Bill."
The CSOs stressed in their statement that with studies indicating that 70,000 women and girls went through abortion every year and that 31,000 developed serious complications including permanent disability, injury and death, passing of the Bill was a must.
They further noted that the studies indicated that 30-40 percent of admissions in gynaecological wards in the country's hospitals were due to abortion related cases and that 17 percent of maternal mortality was due to unsafe abortion.
"This means we lose 1 or 2 women daily due to unsafe abortion and Malawi government spends more than $1.06 million every year in providing post abortion care and this money can be used to address other health needs," read the statement further.
The Penal Code under Section 243 only legalizes abortion in Malawi to save a woman's life, a provision the concerned NGOs and CSOs describe as vague and the reason why women and girls resort to unsafe abortion through use of herbs, sharp objects and other means that are generally dangerous to health.
The Termination of Pregnancy Bill still criminalizes termination of pregnancy except in cases of rape, incest, foetal malformation and where the life of the woman is in danger.
There have been diverse schools of thoughts in the wake of the Malawi Law Society's Report on the Review of Termination of Pregnancy Laws with some sectors protesting against the proposed Bill saying "safe or no safe abortion is tantamount to killing".
Chiefs' support 
A renowned Malawian traditional chief said on Friday chiefs in the country were ready to march if parliament failed to pass the Termination of Pregnancy Bill (ToPB) during the current sitting.
"As chiefs in the country we are in support of the Bill and we are ready to march in our robes of authority if the Bill is not passed," said Senior Chief Lukwa of Kasunguadding: "This Bill seeks to protect our women and girls from indulging themselves in unsafe abortion which is killing them in large numbers, so who would say no to that?"
He said government and Malawians could "not be held hostage by a few people who are against the Bill because of their lack of understanding its contents".
The Senior Chief said Malawians, parliamentarians, and leaders who cared for the welfare of their women would not stand aside and watch them dying.
The pressure comes after a Special Law Commission tasked to conduct a review on the abortion related laws recommended that public hospitals should allow safe termination of pregnancy in cases of rape, incest, fetal malformation and where the pregnancy puts the woman's life in danger.
Reservations
The religious community despite having representatives in the commission that drafted the bill on termination of pregnancy is expressing reservations on the new law.
In December last year some clerics took to the street to protest against the draft Termination of Pregnancy Bill.
"We….reaffirm that human life begins at conception…and that the right to life of the unborn child takes precedence over the right of a woman to control her body and as a result to procure an abortion," the clerics said in a petition presented to Parliament.
It added: "That all direct abortions, deliberate killing of an innocent human being are gravely evil and immoral."
The petition signed by Episcopal Conference of Malawi secretary general Father Henry Saindi and Evangelical Association of Malawi secretary Rev. Francis Mkandawire says human life is under direct attack.
"We note with great concern that human life is under direct attack by 'the agents of the culture of death, pushing for the liberalization of abortion in Malawi. The proposed Termination of Pregnancy Bill is not only against our culture, beliefs and laws but it is also a threat to human life," reads the petition in part.
FACTS ABOUT ABORTION
Current Situation
According to the World Health Organisation (WHO), unsafe abortion remains one of the leading causes of maternal mortality, accounting for 47,000 of the 358,000 annual pregnancy-related deaths worldwide. Thus, globally, 13% of all pregnancy related deaths are due to unsafe abortions.
Africa is particularly affected by unsafe abortion: 6.2 million unsafe abortions occur in Africa each year, and about 5.5 million of these occur in sub-Saharan countries.
Unsafe abortions in Africa cause nearly 36,000 preventable deaths – more than half of all deaths globally from unsafe abortion.
Abortion in Malawi is restricted to circumstances where the pregnancy puts the life of the pregnant woman in danger.
The restrictions do not reduce the incidence of abortion as more than 70,000 women in Malawi have abortions every year, or, 24 abortions for every 1000 women aged 15-44. This is according to Malawi Ministry of Health data.
Approximately 31,000 Malawian women are treated for complications of unsafe abortion annually in Malawi and approximately 20% of maternal deaths in Malawi are attributable to unsafe abortion, making it one of the primary causes of maternal mortality.
Malawi's restrictive abortion law contributes to preventable maternal deaths and life-long complications and disabilities
The current criminalization of abortion leads to a situation whereby women and girls with unwanted pregnancies turn to unsafe means of terminating their pregnancies and are exposed to life-threatening risks.
Methods used for unsafe abortion women in Malawi
Ingesting dangerous substances or overdosing on medication
Use of detergents and herbs acquired from a herbalist
Use of cassava sticks knitting needles and wires
Deliberate bodily injury e.g. falling down
The costs of abortion
The cost of basic post-abortion care is estimated to be US $45 per case.
Public health facilities in Malawi that provide post abortion care spend approximately US $1.06 million annually to treat women with complications of unsafe abortion.
If safe abortion services were made available to women, approximately US $435,000 could become available in public health care facilities each year to divert to other health care needs.
Families also pay the cost of unsafe abortion when a woman dies.
Pro-choice Recommendations
Churches should promote abstinence and faithfulness to reduce incidents of unwanted pregnancies
Health facilities should increase provision of contraceptives
Health facilities should increase access to post-abortion care for those injured during unsafe abortions.
Government should enact the new Termination of Pregnancy Bill so that women and girls who seek to terminate unwanted pregnancies can access services in the hospitals.
Additional Reporting by Brian Ligomeka, CSJNEWS