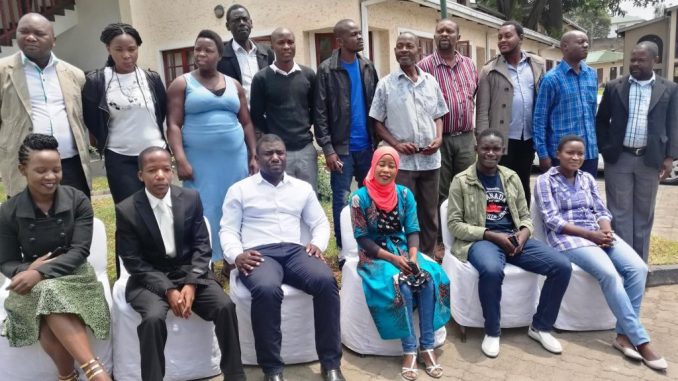 Authorities in Malawi should decriminalise homosexuality as part of the government's commitment to uphold human rights for all, theologians have said.
Among the theologians who have made this call is Dr Jones Hamburu Mawerenga, a lecturer of Systematic Theology and Ethics at Chancellor College, a constituent college of University of Malawi.
"Besides decriminalising homosexuality, the government should also enforce tolerance by both heterosexual and homosexual people in order to curb human rights abuses based on sexual orientation," Mawerenga made the observation when he made a presentation during a training workshop for journalists from religious media organisations  in Blantyre on Friday.
His presentation focused on the intersection of religion and the rights of Lesbian, Gay, Bisexual, Transgender and Intersex (LGBTI) citizens.
According to Mawerenga, as one way of ensuring that all citizens enjoy their rights, the government should decriminalise any form of homophobia and heterophobia so as to give legal protection to both homosexuals and heterosexuals in society.
Message for the clergy
The theologian has urged religious leaders to reflect on their ministerial strategies so that they can be equipped with skills to reach out to LGBTI citizens.
"Religious leaders should strive to understand the manifestations of homosexuality in the contemporary world and engage in a constructive theological reflection.
"It is not enough just to denounce the sin of homosexuality, but one needs to understand the various and complicated dynamics of the issue and engage with the current manifestations of homosexuality in Malawi," said Mawerenga during a workshop organised by Centre for Solutions Journalism (CSJ) with support from the Other Foundation.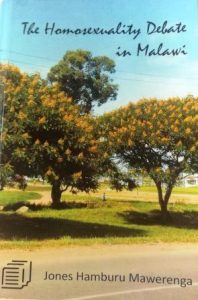 Meanwhile, Mawerenga has published a 500-page book on the subject titled Homosexuality Debate in Malawi .
Normal to be different
Speaking during the same training, CSJ Board Chairperson Rev. Fr. Martin Kalimbe said people can easily understand issues of homosexuality by appreciating that it is normal for people to be different in many aspects.
"As human beings, each one of us is unique. The Almighty God in His wisdom as a Creator, created all of us as human beings but with different characteristics and orientations.
"We are born different. We are raised up differently with different values, norms and principles in different families, societies and cultures. We all need to respect that and honour God for that," he said.
Rev. Fr. Kalimbe explained that it was illogical to ridicule, harass and persecute others in the name of religion "simply because they are different from ourselves and our way of life."
"Believers who regard those engaged in same sex relations as sinners, should leave the task of the judgement to God. As believers, we cannot assume the dual role of accusers and judges at the same time," he said.
"Even those of us in the leadership must remember the great commission from our Lord Jesus Christ as explained in Mark 16:15 'Go into all the world and preach the Good News to everyone.'  Our Lord Jesus Christ did not command us to go out on a mission of accusing people, condemning them and judging them. Our work is to win souls for Christ," said the priest
Govt aware
Taking his turn during the training, human rights expert Dunker Kamba from Centre for the Development of the People (Cedep) said the need for members of the LGBTI community to enjoy human rights and access health services is fundamental.
He revealed that despite the restrictive legal environment, the government has started making positive developments in ensuring that LGBTI citizens are enjoying their human rights.
"Malawi Government has already started mainstreaming human rights issues affecting LGBTI citizens – also referred to as Men who have Sex with Men (MSMs) and Women who have Sex with Women (WSWs) – in various policies including those to do with response to the HIV and AIDS. This is encouraging," he said.
Government intervention comes after research indicates that nearly one in five men who have sex with men are living with HIV.
The prevalence rate among of HIV among LGBTI citizens in Malawi is hovering around 17 percent, which is two times higher than the rest of the adult male population.
Although prevalence  in the southern African nation of 18 million people tends to be higher in older men, data from 2017 research suggests 11.8 percent of 18-19-year-old men who have sex with men are already living with HIV, necessitating the need to target young people for HIV prevention and testing services, regardless of their gender or sexual orientation.
But what is the best solution?
Kamba said decriminalisation of homosexuality is the way to go considering that Lesbian, gay, bisexual, transgender and intersex (LGBTI) Malawians continue to face discrimination, persecution and violence simply for expressing who they are and choose to love.
"We thank the government that sodomy laws in the Penal Code were suspended through a Presidential moratorium. But that is not enough as the draconian laws still remain in the Statute Books. The problem is that the mere presence of such laws tends to reinforce stigma and prejudice….LGBTI people also become targets for ill-treatment. Such laws ought to be decriminalised for good," he explained.
Training rationale
In his opening remarks during the training, Centre for Solutions Journalism director Brian Ligomeka said mass media is instrumental in promoting human rights issues which in turn facilitate behavioural change.
He observed that the historical prevalence of homophobia has informed the way media report on LGBTI issues in simplistic binary perspectives.
"Some media practitioners have taken the binary positions where 'straight' is regarded as normal and right, while the other sexual orientations are abnormal and wrong. Courtesy of that misconception, it is not surprising that the media has not contributed much to the addressing of the entrenched problem of homophobia. As a matter of fact some media houses are fuelling the problem either deliberately or ignorantly through poor framing in covering issues of homosexuality," Ligomeka said.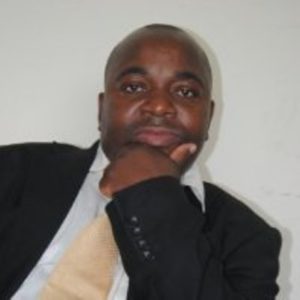 He asked journalists to report professionally and fairly on human rights issues that include LGBTI rights.
"Let's go beyond focusing much on covering homosexuality in relation to sexually transmitted infections, HIV, criminality and unsafe prison conditions. LGBTI rights are human rights. Both heterosexuality and homosexuality issues need to be reported from the perspective of human rights, non-discrimination, tolerance, love and choice," Ligomeka said.
He added: "No one should be persecuted or prosecuted because of who they have chosen to love. Issues of love and relationships are private matters involving personal choices. Each one of us should be respected for our choices in matters of love especially where two consenting adults are involved."
"The business of poking our noses and peeping into the bedrooms of two consenting adults is unacceptable. Let's respect other people's bedrooms," Ligomeka said.
With support from the Other Foundation, Centre for Solutions Journalism – Malawi, a human rights media organisation has organised a series of training workshop on the intersection of religion and LGBTI for journalists from religious media.