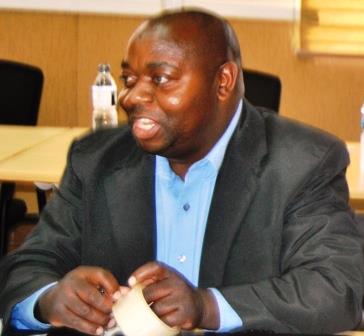 Authorities in Malawi have been urged to orient enumerators conducting national population census on the need to respect the rights of intersex people.
Centre for Solutions Journalism (CSJ) has made the call following reports that census enumerators in the southern African nation of Malawi are forcing intersex people to declare themselves as either male or female.
"Let's stop living a lie. There are intersex citizens in our communities and they need to be accorded the respect they deserve as is the case with any other citizen," said CSJ executive director Brian Ligomeka.
According to Ligomeka, people should not be forced to declare themselves male or female when they do not fit into such sex categories.
"What National Statistics Office would have done, in its questionnaire, was to provide for at least three sex categories of male, female and intersex or other. The intersex or other category would have taken care of the intersex people who are born with a combination of male and female biological characteristics that can make it difficult to assign their sex as distinctly male or female," he said.
Ligomeka pointed out that government through its various agencies has an obligation to address challenges that intersex citizens face.
"Intersex people experience prejudice and discrimination because their bodies do not conform to other people's expectations about sex and gender. They need full protection from the government so that they can enjoy all human rights as is the case with every citizen," he said.
Intersex people are born with biological characteristics of both male and female but [Malawi] National Statistics Office census questionnaire ignores this group of citizenry.
Currently Malawi's population is estimated at 19 million and the census is being conducted to ascertain the same.
Finance and Economic Planning Minister Goodall Gondwe believes that the results of the census would inform planning for the country's development agenda.
He is urging Malawians to aim at having smaller and manageable families to slow down the current rapid population growth.
"The last census for Malawi was in 2008, 10 years down the line Malawi has yet another opportunity to ensure that its development needs are accounted for through the census," Gondwe said.
The 2018 census is guided by the theme "Be counted – Leave Noone Behind."