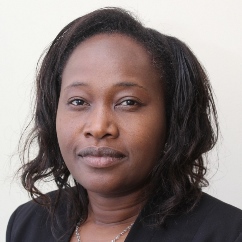 The announcement by the Malawi government to initiate a public inquiry on homosexuality laws has been received with mixed reactions. BRIAN LIGOMEKA writes
Despite the incident happening some five years ago, 30 year-old Makana still remembers vividly all the insults family members hurled at him upon disclosing that he was sexually attracted to fellow men.
To his chagrin, leading the onslaught of those castigating him was his own father who was a church elder of a Pentecostal denomination.
Barbarian, nincompoop, imbecile, Satanist, criminal and demon were some derogatory words used to chastise him soon after the disclosure.
As the insults rained upon him, their church pastor arrived on the scene.
"Pastor, sorry for disturbing you through my phone call," his father told the cleric.
He added: "My son is possessed and I would like you to cast out the demons of homosexuality that have chained him."
Instead of just praying for him, the pastor inquired what happened that Makana should embrace what he called "unnatural, contagious, Un-African and Satanic western import."
"I was just born like that," Makana told the pastor.
"Oh, yes, your father is right. You are indeed possessed. It is actually the demon who is speaking that, and not you," the pastor retorted.
The pastor spent almost an hour praying for Makana who inwardly regretted the decision he made to reveal about his sexual orientation to family members.
"I think I made a mistake to reveal that I was gay to my homophobic family members …. Just imagine, I ended up being scorned, ridiculed and teased instead of being supported," he said.
Makana's miseries did not end with the insults. The persecution continued.
"After my graduation, I managed to secure a job with a financial institution. While I was on probation, a family member emailed the company I was working for, disclosing that I was a transgender citizen. The company never offered me permanent employment after my probation," he said.
Following that experience, Makana decided to venture into entrepreneurship.
Up to this day, he fails to understand why Malawians refuse to embrace the concept of diversity.
"As human beings we are born different. A family can have a child who grows up as a drunk or a complete dipsomaniac while another child from the same family can grow up as a teetotaler. In the same way some people are born as straight and others are born with a different sexual orientation," he said.
According to Makana, while there are many Lesbian, Gay, Bisexual, Transgender and Intersex (LGBTI) citizens in Malawi, most of them do not come in the open for the fear of discrimination and stigmatization.
Positive moves
Following many years of enduring discrimination, persecution and prosecution, a ray of hope for LGBTI citizens in Malawi shone in 2012. In that year, the government imposed a moratorium , which suspended all arrests and prosecutions of consensual same-sex practices.
Despite the change of the presidency in 2014, government still reaffirmed the moratorium.
Malawi's current Justice Minister Samuel Tembenu has on several occasions declared that there would be a review of the Penal Code's criminalisation of same-sex practices.
"The Constitution of Malawi represents the collective wisdom and values of the people of Malawi…Malawi as a member of the international community is also committed to adhere to universally accepted human right standards…Government has also consistently invited civil society to carry out intensive sensitization campaigns on gay rights, as the concept is alien to Malawian culture since the previous two attempts the change the law met with stiff resistance from the general public…" said Tembenu.
While there is huge commitment from the executive arm of the government to ensure that draconian homosexual laws are repealed incidence of discrimination and violence against LIGBTI persons has not completely died down.
Just last year, members of a security neighbourhood group broke into the house of gay lovebirds, ransacking it besides subjecting the two to mental and physical harassment.
The couple was handed over to police officers who slapped them with sodomy charges.
Courtesy of the intervention of Tembenu, who reminded the law enforcers on the need to respect the moratorium, the couple was freed.
Other threats included the move by some members of the clergy who asked the High Court of Malawi to annul the moratorium.
Optimism
Despite the backdrop of such challenges, the tide is turning as the government continues to demonstrate its commitment to reform a number of colonial laws.
Following guiding from Solicitor General Janet Banda, Malawi Human Rights Commission (MHRC) has released a roadmap on the public inquiry it plans to undertake on anti-homosexuality laws.
A statement signed by MHRC Executive Secretary David Nungu explains that the road map will be adopted by all the stakeholders who include human rights activists and other development partners.
The inquiry aims to establish the depth and the level of understanding of the public on LGBTI issues and rights, reads the statement in part.
It further explains that the inquiry will generate data of the population of LGBTI persons and create a platform for open dialogue on matters concerning sexual orientation, gender identity and expressions.
Mixed reactions
Several human rights activists and scholars have admonished the commission to be cautious on how it goes about in conducting the inquiry.
A local NGO, Centre for Human Rights and Rehabilitation (CHRR) observes that when dealing with laws and issues involving minorities, care needs to be taken.
"Human rights are not debatable. In this case, if minorities deserve their rights, the views of the majority do not matter. What is important is that all the people are able to enjoy their rights." observes CHRR executive director Timothy Mtambo.
Commenting on the same issue in a in a piece titled 'Issues that Malawi Human Rights Commission must consider in its national inquiry on LGBT Rights,'  Alan Msosa recently made some observations.
"MHRC needs to focus on the correct human rights questions. The substantive human rights question facing Malawi is whether LGBTI persons are equally entitled to human rights accorded by the Constitution and international human rights treaties. Answering this question is necessary to assess whether anti-gay laws present any conflict. So far there has been unnecessary preoccupation on a rhetorical question of whether anyone has a right to homosexuality," observed Msosa.
He added: "Second, MHRC must focus on addressing questions which are unanswered so far. Previous research has already indicated that over 90% of Malawians are opposed to homosexuality. The Malawi Government, through its National HIV and AIDS Policy, has already established that anti-gay laws are an obstacle to the realisation of various human rights. The survey must focus on establishing why Malawians prefer anti-gay laws that are in conflict with constitutional and international human rights order."
Msosa also urges the Commission to ensure that the survey "must exercise conceptual clarity to eliminate bias and misrepresentation about homosexuality or LGBT rights" by among others "finding consistent meanings in the local languages to be used in the survey."
The capstone of Msosa's observation is that MHRC should strive to ensure that the sample in the inquiry is inclusive.
"It is crucial to ensure that diverse views are considered. Importantly, LGBTI persons and their representatives must not be left out as it is impossible to understand issues of sexual orientation and gender identity-related human rights without engaging with LGBTI persons," observed Msosa,  a Commonwealth scholar and PhD Candidate at the University of Essex – Human Rights Centre.
On its part, Malawi Network of Religious Leaders Living With or Personally Affected with HIV and Aids (MANERELA+) has questioned the real motive behind the inquiry.
MANERERA+ official Allie Mwachande said conducting an inquiry which pities the majority against the minority is a joke.
"What's the purpose of holding an inquiry when it is already known that gay rights are human rights and human rights are gay rights," he said.
Mwachande said time was ripe that religious groupings in the southern Africa nation should adopt an inclusive approach towards LGBTI persons because holy scriptures teach people to love one another.
"What we need to promote is non-discrimination," he said.
Solution
While the debate on the public inquiry has generated mixed reactions, LGBTI citizens like Makana are simply urging the commission to be professional and considerate by coming up with results that can solve a number of challenges they face.
"We face several challenges because of the criminalization of same sex relations. Some of the challenges include arrests, harassment, discrimination and exploitation. Some of us are forced to live a lie as we are afraid of revealing our true identities," he said.
If the public inquiry ends up in law reform, Malawi will walk in the footsteps of its fellow Southern Africa Development Community member states like Mozambique, South Africa, and Democratic Republic of Congo, where it is not a crime to be gay.
 This article was made possible with support from The Other Foundation. The views expressed herein do not necessarily represent those of The Other Foundation.