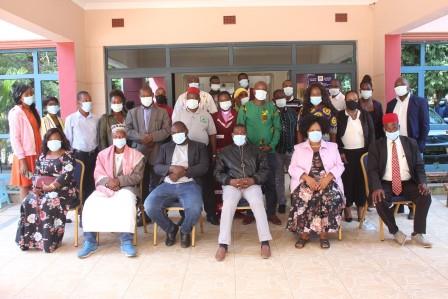 Some traditional leaders in Malawi have expressed frustration over the conduct of parliamentarians who frustrated discussions on the Termination of Pregnancy (T.O.P) Bill in March this year.
Senior Chief Kapoloma of Machinga asked Members of Parliament to stop being hypocritical by pretending that there is no problem.
"They know what the problem is…..Our women and girls are dying of unsafe abortions due to restrictive laws on the accessibility of safe abortion. Still, they have deliberately turned a deaf ear to this," said Kapoloma.
He made the remarks during a sensitisation meeting on abortion law reforms on Wednesday.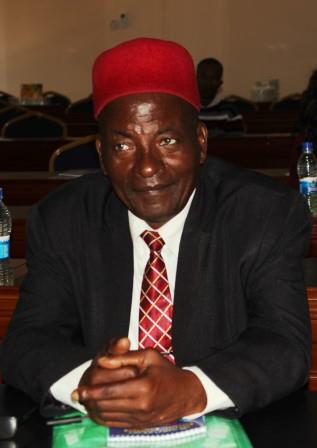 The Senior Chief explained that the bill aims to save lives.
"The grounds in the bill are very reasonable. If a girl or a woman defiled or raped and impregnated in the process, let her access safe abortion if she wishes to do so. Rape is traumatising, and forcing a woman to keep a pregnancy that is a result of rape, incest, or defilement is more traumatising," he said.
Kapoloma said MPs ought to give the bill a priority as it affects women who constitute most of Malawi's population.
A youth activist who attended the meeting, Gloria Kalilombe said lawmakers need to consider the plight of women and girls when discussing abortion law.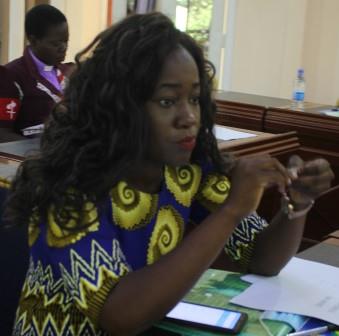 Commenting on the same issue, Sheikh Abdul Rahaman from Qadria Muslim Association said, while Islamic teachings emphasise that abortion is prohibited, sheikhs and Islamic scholars should also teach Muslims about the grounds that allow women and girls to access a safe abortion in hospitals.
"In Islam, abortion is prohibited. It is haram. It is, however, important to also explain that Islam allows women who get pregnant due to sexual violence such as rape, incest and defilement to make choices freely if they want to access safe procedures before 120 days of pregnancy. After 120 days, no abortion should be allowed," he said.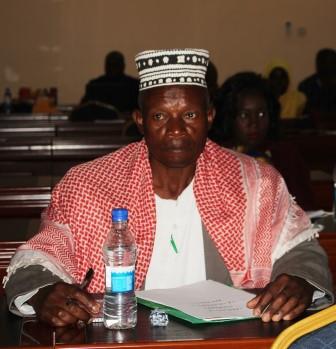 Centre for Solutions Journalism executive advisor Brian Ligomeka hailed traditional, religious and civil society leaders to continue with advocacy for abortion law reforms.
"The narration of stories by traditional chiefs of how women and girls are dying due to unsafe abortions in rural areas demonstrates the magnitude of the problem," he said.
Lawyer Mateyu Sisya told traditional and religious leaders that attended the meeting that once enacted the Termination of Pregnancy Bill is enacted, women and girls would only be allowed to access abortions services in the hospital in the following circumstances:
The continued pregnancy would endanger the life of the pregnant woman
To prevent injury to the physical and mental health of the pregnant woman
There is a severe malformation of the foetus so that it cannot survive after birth
The pregnancy is a result of rape, incest or defilement
"It is important to note that that in cases of rape, incest or defilement, the rape survivor must first report the incident to Police before requesting for a termination," he said.
According to Sisya, service providers would not take socio-economic circumstances into account. For example, a woman would not be allowed to terminate a pregnancy because she wants to continue her education.
"We all need to understand that the termination of pregnancy shall not be provided on demand. This means that a woman does not ask for termination of pregnancy. It is the health provider, who is authorised under the law, to assess and determine whether the woman qualifies for termination or not," he said.
 Concerned with the increase in the deaths of women and girls from unsafe abortion, the Ministry of Health requested the state-funded Law Commission to review abortion law.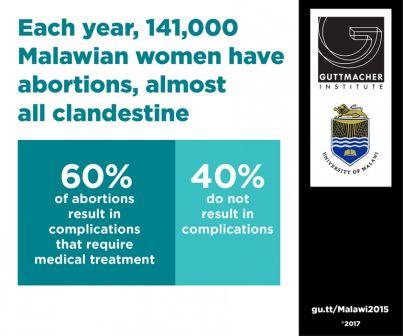 According to research by the College of Medicine, over 141,000 women in Malawi induce abortions every year.