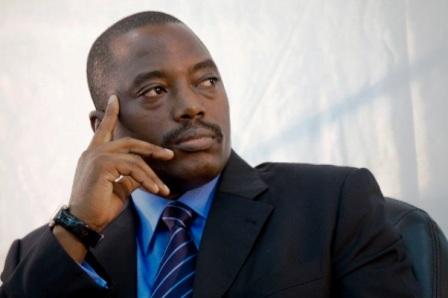 President Joseph Kabila's refusal to quit power has resulted in deadlock over DR Congo peace deal.
Kabila's second and final five-year term ended on December 20, but he has shown no intention of leaving office.
His clinging to power has sparked an orgy of violent protests that have left at least 40 people dead.
The powerful Catholic Church has been brokering talks between the government and opposition and hopes rose this week of an imminent deal.
The governments want President Joseph Kabila to step down at the end in 2017 while the opposition wants a transition government to be in place.
Part of the agreement is that Kabila cannot run for a third term and a prime minister will be named from the main bloc of opposition parties.
It is reported that the main opposition leader Etienne Tshisekedi will oversee the implementation of the deal.
Smoke out Jammeh
As Gambian leader Yahya Jammeh shows no sign of stepping down, regional leaders are strategizing to drive him out of power.
With Jammeh insisting to remain in power, the strategy is straightforward. Bullets and missiles will drive him out of power.
Western African leaders have already started planning this as Gambia as the presidential handover date of 19 January nears.
Jammeh made dramatic utterances recently: firstly he conceded defeat only to change his mind.
From the grapevine, president-elect Adama Barrow will go into power after regional armies pound with missiles Jammeh's compound.
Former Ivory Coast president Ali Bongo was thrown out of power in the same way.
Angola's smooth succession
Old but wise Angolan leader Eduardo Dos Santos has decided to pick and groom his successor in advance.
Do Santos has picked Defence Minister, João Lourenço, to be his successor who will lead the ruling MPLA into next year's elections.
The Angola President would stand down in 2018.
MPLA politburo promoted Lourenço's to the position of party vice-presidency last month and his running mate is Bornito de Sousa
5000 drown
Besides the political wrangles in DR Congo, a lot happened on the continent in 2016.
The United Nations refugee agency (UNHCR) has estimated that about 5000 people may have drowned in 2016.
According to the Office of the UN High Commissioner for Refugees (UNHCR), this is the worst annual death toll ever seen.
Attributing reports from the Italian Coastguard, William Spindler, a spokesperson for UNHCR said that in two separate incidents, rubber dinghies collapsed and those on board fell into the sea.