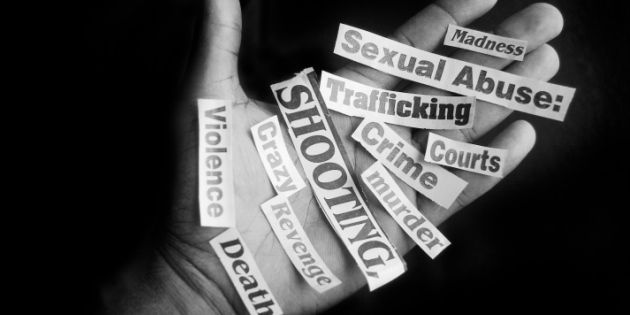 Recent cases have revealed that many young women being trafficked from African nations to Kuwait ended up being sold as slaves. EMILY BANDA writes.
The prospects of receiving $700 a month in Kuwait prompted 26-year old Malawian school teacher, Ethel to quit her job and seek green pasture in the Middle East nation.
"A friend convinced me that if I could go to Kuwait, the lowest salary I could be paid was $700 per month. The nice part of it was that my agent was ready to pay for my visa costs and airfare. How could I resist the offer when I was only getting about $90 per month as a teacher at a private primary school? she told CSJnews.org.
Ethel left Malawi capital, Lilongwe for Kuwait with huge dreams of becoming successful after working for few years. But her dreams were shattered the moment she arrived in Kuwait.
It all started at the airport when she and other African women were ordered to wait in a separate line at passport control.
From the airport they were taken to a nearby holding room where they waited for over 10 hours for their prospective employers to pick them.
I got worried when no one offered us food during the 10-hour waiting period at the airport.
"When my employer showed up, I was shocked to learn that I will be working as a housemaid with two other women from the Philippines. I was working for about 20 hours a day, serving the family and cleaning the 22-roomed house.
"If I dared to rest, the wife used to assault me. It was slavery at its worst and I began condemning myself for being hoodwinked by my friend to quit teaching in Malawi," she narrated her ordeal.
It was four months later that she managed to find a mobile phone to call her parents who gave her the contacts of the Malawi embassy in Kuwait.
One day she managed to flee to Malawi Embassy with the assistance of a taxi driver.
Following the intervention of Malawi government, she returned home.
"I thought slavery ended long time ago, but slavery exists up to this day in Kuwait," she comments.
Other trafficking incidents
According to 2016 Trafficking in Persons Report , Malawi is a source country for men, women, and children subjected to forced labour and sex trafficking.
As some are trafficked as far as Kuwait, the report also states that even locally trafficking takes place.
"Most Malawian trafficking victims are exploited within the country, generally transported from the southern part of the country to the central and northern regions for forced labor in agriculture (predominantly the tobacco  industry), goat and cattle herding, and brickmaking.
"Many cases of child labor external to the family involve fraudulent recruitment and physical or sexual abuse, indicative of forced labor. Traffickers—primarily facilitators or brothel owners—typically lure children from their families in rural areas under pretenses of employment opportunities, clothing, or lodging for which they are sometimes charged exorbitant fees, resulting in prostitution coerced through debts," reads the report in part.
The report says that Malawian victims of sex and labor trafficking have been identified in Mozambique, South Africa, Zambia, and Tanzania.
Solutions
The report recommends that human trafficking can be addressed in Malawi by raising public awareness of the key provisions and through full implementation of the prosecution and protection provisions in the 2015 anti-trafficking legislation.
It also calls for training and increase in funding for judges, prosecutors, labour inspectors, and police to identify, investigate, and  prosecute trafficking crimes; develop formal guidelines to identify trafficking victims, especially among vulnerable  populations.
Malawi can easily combat the vice as its new anti-trafficking law, if fully implemented, would prohibit all forms of trafficking and prescribe punishments of up to life imprisonment, without the option of fines.