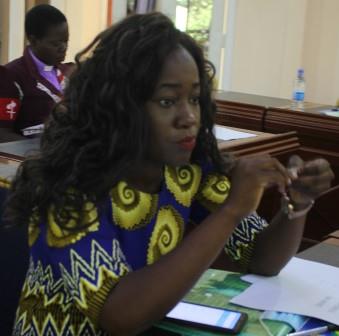 A sexual and reproductive health youth champion has praised the Malawi government for offering post-abortion care to women and girls who suffer from complications of unsafe abortions.
"The availability of post-abortion care services in all government hospitals is very commendable. The services are saving lives of many women and girls," explained Kalilombe.
Speaking in an interview on the sidelines of a sensitization meeting on abortion law reform, which Centre for Solutions Journalism organized recently in Mulanje, Kalilombe said there was a need for government to go beyond offering post-abortion care.
"Going beyond offering post-abortion care means providing access to abortion, to the fullest extent of the law, in line with the Constitution of Malawi, the Gender Equality Act, as well as the Public Health Act.
"Section.3.1.2.11 of the National SRHR Policy (2017-2022) states that abortion shall be provided to the full extent of the law. Unfortunately, many women and girls who qualify to access the services do not know that they qualify. In some cases, medical workers refuse to provide safe abortion services because of the misconception that abortion in Malawi is illegal," she said.
Malawi's current Penal Code allow doctors and other medical workers to terminate pregnancies to save the lives of pregnant women.
Despite the provision, women in Malawi continue to die due to unsafe abortion as they fail to access services in hospitals.
"It's sad that women and girls are terminating their unintended pregnancies in clandestine settings. Those who suffer complications go for post-abortion treatment, and sadly some die in the process," lamented Kalilombe.
She opines that the enactment of the draft Termination of Pregnancy Bill would have made it easier for medical and health workers.
"Anyone who has taken their time to read the proposed law knows that it is comprehensive and reflects current realities unlike the current one which dates back to 1930s," she explained.
Meanwhile, another youth activist has urged parliamentarians to fast-track the enactment of the Termination of Pregnancy Bill, observing that it will help save women's lives by providing an opportunity to victims of gender-based violence to access services in the hospitals.
Esther Harawa, a member of the Alliance for Youth SRHR Organisations (AYSO), said parliamentarians should pass the proposed bill so that girls who fall pregnant after being defiled or raped can get assistance in the hospitals.
Harawa told CSJNEWS that denying rape and defilement survivors access to safe abortion in hospitals force most of them to go for dangerous backstreet abortions.
"My appeal to Members of Parliament is to pass the bill, which will help girls who get pregnant as a result of rape, defilement and incest to avoid the trauma of keeping unintended pregnancies," she said.
College of Medicine and Guttmacher Institute research shows that over 141,000 women procure abortions in Malawi, and over 60% of them result in complications.
Malawi has one of the highest maternal mortality ratios globally, estimated at 439 maternal deaths per 100,000 live births.
Unsafe abortions contribute 18 percent of maternal deaths.