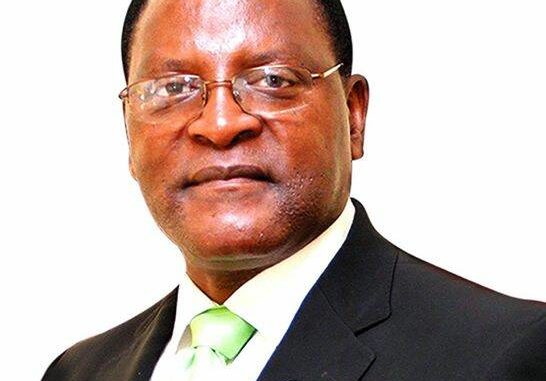 A local governance group, Malawi Watch has slammed Malawi opposition leader for concentrating on ranting instead of offering alternative policies and solutions.
The group has made the criticism against Malawi's opposition leader Dr Lazarus Chakwera in a statement titled "Opposition is not just about ranting." The statement issued by Malawi Watch Executive Director Billy Banda reads:
The statement by the Leader of Opposition in Parliament Rev. Dr. Lazarus Chakwera made in response to the address that His Excellency, President Professor Arthur Peter Mutharika made during the opening of the occasion of opening the 47th Session of Parliament cannot go without comment.
From the outbursts of Hon. Chakwera, it is clear that he has a huge misconception on the role of the role of opposition parties. The content, language and tone of his statement demonstrate his limited understanding of the role of the opposition. It shows that he believes that the opposition, as the name suggests, is limited to opposing everything or anything the party in power or the government proposes.
Worse still, it shows that he believes that resorting to personal attacks and uncivilized language are what an opposition is all about. Hon. Chakwera has once again shown his political immaturity as characterized by emotional outbursts and derogatory language by making criticisms which some commentators have already branded as one dimensional.
Unlike mature opposition politicians elsewhere who would highlight achievements and positives of the government before criticising and offering solutions to prevailing challenges, Hon Chakwera thinks and believes that his role is simply to be negative about everything that the government is doing. Without even having the decency of using parliamentary language in the Honourable August House, the Leader of Opposition used his opposition to hurl insults at His Excellency the President, Professor Arthur Peter Mutharika. Taking the role of being an accuser, a prosecutor and a judge, Hon. Chakwera even threw all the caution to the wind by branding others as thieves.
We, at Malawi Watch, would like to condemn in the strongest terms the behaviour of using derogatory vilification of rival politicians, let alone by a man who calls himself reverend and from whom decorum is expected.
Our expectation was that after the President acknowledged the challenges our nation is facing including those of persistent power outages and the solutions that the government has put in place to solve the problem, the opposition would have simply urged the government to speed up the processes and make possibly make proposals.
By concentrating on insulting the President, Hon Chakwera has simply validated the perceptions of many Malawians – that the Leader of Opposition is a bitter and failed politician who has no clue of solving the country's problems if he were given an opportunity to rule this country.
A mature opposition leader is the one who is able to criticize and at the same time offer possible solutions to the problems under discussion.
For all we know, Malawians are no longer interested with the outdated politics of using podiums including the floor of the National Assembly as a forum for showing how pejorative one is. Malawians want politicians who accept problems and move in to start solving the problems as the current government is doing.
Role of opposition
We would like to take this opportunity to remind Hon. Chakwera that the role of the opposition in a democracy is without doubt critical. An opposition block worth its name needs to have the capacity to promote responsible and reasoned debate.
Debating is not just a matter of shouting insults, making personal attacks and screaming one's opinion that lack substance.
Instead, it is about highlighting real issues that push democratic discussion to a higher level of political development and maturity, besides offering the much-needed solutions to problems.
A mature opposition grouping, as a government in waiting, should be able to articulate issues on behalf of the ordinary people, the oppressed, the marginalized and the disenfranchised. Their cause in never healed by spewing insults and displaying boorishness and impudence.
We also believe that opposition parties have the responsibility to hold the government to account for its commissions or omissions by serving as a watchdog of those in power. This is extremely important as it keeps the government to its mandate and ensures a high level of transparency in state matters. In fact, that is what President Mutharika called for in his address.
It is unfortunate therefore that Hon Chakwera, clearly critically short on clues and alternative policies and bitter with his own failures, has taken opposition to mean churning out personal slurs.
As a matter of fact, it is noteworthy that Hon Chakwera is leading party that has a long history of dictatorship, brutality and oppression. While he was expected to lead reforms in the party, he is comfortable to extend its dark history of lack of transparency, accountability and good governance by pushing out voices that question his lack of leadership acumen.
Nothing is more detrimental to good governance than a clueless opposition.
By now, one would have expected that Hon. Chakwera has grown wiser and realized that his usual tired refrain of personal attacks and insulting language to the President has failed to stick with the people of Malawi who are in need of development and are not interested in verbal tirades.
We implore the opposition, which is part of the government through its membership in the legislature, to offer constructive criticism and thereby assist in national building, economic development and entrenchment of democracy. This is because we at Malawi Watch believe so much in the role of the opposition in the discourse of national building and development.
Unfortunately, Hon Chakwera, aggrieved by his own chronic incapacities, is misleading the opposition by using it to advance his personal and selfish interests.
It is not too late for Hon Chakwera to look back and take notice that his only follower on the path he is walking is himself.  This is because the taxpayers from whom he draws his salary as Leader of Opposition do not believe that ranting can in any way be confused with opposition politics.
Malawi Watch takes this opportunity to remind the rest of the opposition members that they are in the august house on behalf of the people of Malawi, not on behalf of Hon. Chakwera.
This is a statement has been issued by a human rights and good governance NGO, Malawi Watch.