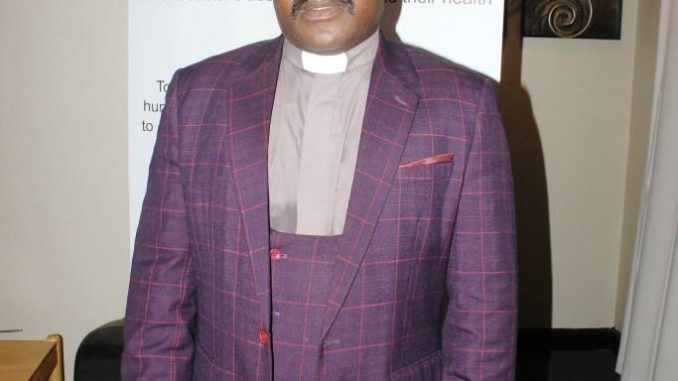 Religious Network for Choice has urged lawmakers in Malawi to pass Termination of Pregnancy Bill. It has made this position in a statement it has released titled 'No to Hypocrisy: Let's save women's lives with Termination of Pregnancy Law. The statement reads:
We have observed that the messages from such groups are coined to deliberately misinform the nation on the contents of the Bill in question.
Their statements also seem to be designed to portray those that are supporting the Bill as evil people who do not care about the unborn babies and their rights. Nothing could be far from the truth.
We would like to put the record straight: that we as faith leaders under RNC care for both the unborn babies and the lives of women who die due to complications resulting from unsafe abortion.
Our position is that we support the enactment of the Termination of Pregnancy Bill. We take this stand guided by the following facts:
We are fully aware that while groups speaking against the bill are attempting to influence His Excellency President Dr Lazarus Chakwera's position on the matter on the basis of his being an Ordained Minister, the President has underlined that he will not use his background as a reverend to make decisions on any matter which concerns the whole nation. The President communicated this position to the Malawi nation through his Press Secretary, Mr Brian Banda, during a Weekly Briefing on 14 September 2020.
We commend the Malawi leader for demonstrating that he fully respects the truth that Malawi is not governed by religious rules from a particular faith group but rather by the Republican Constitution which is the Supreme Law of the land.
We are fully aware that of the fact that the State and the Church have distinct obligations despite that both of them target the same people in the nation.
The obligation of the State is to provide all basic and necessary needs for its citizens to attain fulfilling physical life here on earth. To reach this goal, Government, among other things, ensures that all citizens fully enjoy their rights and freedoms as enshrined in the Constitution of the Republic without interference and hindrance from any sector.
On the other hand, the responsibility of the religious community is to teach its followers matters of faith which will make them live a fulfilling spiritual life here on earth while preparing them for life hereafter.
We are fully aware that in discharging its duties, the Government draws its mandate primarily from the Constitution and from other relevant instruments. On the other hand, the religious community draws its mandate from Holy books that guide their particular religions.
We are also fully aware that there is a section of people in Malawi who do not belong to any religious grouping for various reasons, including that some people do not believe in the existence of God. Nevertheless, they are bound by the Constitution as Supreme Law.
We are fully aware that under its obligation to save women from deaths caused by unsafe abortion, the Malawi Government in March 2013 set up the Special Law Commission on the Review of Abortion Law. The Commission was tasked with soliciting views from across the country on whether the current abortion law can be reviewed and how. We are fully aware that Government recognized the importance of including religious leaders in this Special Law Commission to ensure that their religious views are taken into account and respected.
We are fully aware that this Special Law Commission conducted consultations in selected districts throughout Malawi and that different stakeholders including religious leaders were part of the consultations. We are further fully aware that after the district consultations, the Special Law Commission conducted regional consultations where all stakeholders including the religious leaders were involved in discussing the findings and recommendations by the Commission.
We are fully aware that after the thorough consultations by the Special Law Commission, it was agreed that abortion should remain illegal in Malawi.
We are fully aware that the Special Law Commission agreed that despite abortion being illegal, there should be other exceptional additional instances where it can be performed. These are (a) When the continued pregnancy will endanger the life of the pregnant woman, (b) When the termination is necessary to prevent injury to the physical or mental health of the pregnant woman, (c) Where there is a severe malformation of the foetus which will affect its viability or compatibility with life and (d) Where the pregnancy is a result of rape, incest and defilement.
We are fully aware that all representatives of the religious mother bodies agreed with the proposed additional grounds as they came from their distinctive religious groups which have diverse teachings and doctrines. We are aware that all representatives of the religious mother bodies signed the final report in agreement with its contents.
We are fully aware that there is a clash of opinion among religious groups in Malawi on the holiness, or lack thereof, of certain practices such eating pork, drinking beer, smoking, using contraceptives and others. But we also know that these are confined to teachings of particular denominations and they are not forced on the Malawian laws.
Finally, we are fully aware that this proposed Bill does not in any way replace what some religious circles believe. Neither does it legalize abortion in Malawi. The Bill only guarantees women and girls in Malawi the liberty to decide, guided by law and their religious beliefs, on what is good for them – whether to procure safe abortion or not based on their conscience.
We therefore find it difficult to understand that the same religious mother bodies which took part in the tax-payer funded work through which they came up with the findings and recommendations of the Special Law Commission report out of which the Termination of Pregnancy Bill was formulated have found it convenient today to discredit the very work which they produced.
We find it even disturbing that the some religious mother bodies which decided that abortion should remain illegal in Malawi have chosen to misinform the public that Parliament would like to legalize abortion when they know this is not the content of the bill which they themselves helped to create.
On the basis of this background, we call upon all religious mother bodies in Malawi to look into themselves and say with a straight face whether they are giving an honest account of themselves to the Malawi public in their dealings on this matter.
But we also leave it to the Malawi public to judge these religious mother bodies on the matter of their integrity.
On our part, we, call upon the Government to exercise its obligation of protecting lives of women and girls in Malawi by implementing measures that save them from unnecessary deaths caused by unsafe abortion and other causes.
We call upon the media in Malawi to take a leading role in exposing the hypocrisy on this matter and informing the nation on this matter of national interest without prejudice.
In conclusion, on account of the fact that the Termination of Pregnancy Bill is a product of a due, extensive, exhaustive and well-meant process, mindful that the Government is obliged by the Constitution and other frameworks to guarantee quality lives for women and children, aware of our own role to protect lives of people we minister to, we, the Religious Network for Choice, join all other Malawians in calling upon Members of Parliament to pass the Bill when it is tabled in the August House.
Signed and issued in Blantyre on 16th September 2020.
| | | |
| --- | --- | --- |
| Chairperson | Rev. Fr. Martin Kalimbe | Chairperson |
| General Secretary | Rev. Cliff Nyekanyeka | National Coordinator |
| Treasurer | Sheikh Dr Imuran Shareef Mahommed | Board Member |
| Publicity Secretary | Bishop Amos Tchuma | Publicity Secretary |
About Religious Network for Choice
Religious Network for Choice, is an interfaith group that promotes religious freedoms, human rights and allow believers to exercise their conscience to make their own reproductive health decisions. We support every person's right to self-determination over their own bodies and reproductive lives.
For more enquiries, attend a press conference the network will address on 22nd September or contact:
Religious Network for Choice
P.O. Box 30271
Chichiri