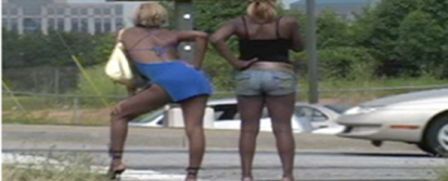 Public hospitals in Malawi have been urged to end discrimination against sex workers instead of accusing them of depleting treatment for sexually transmitted infections.
A local non governmental organization in Malawi, Centre for Human Rights Education Advice and Assistance (CHREAA) has urged public health facilities to offer treatment for sexually transmitted infections (STIs) to sex workers.
The organization made the call on Tuesday few days after one public health worker in Malawi complained recently that hospitals are experiencing regular stock-outs of STI treatments.
"The regular influx of sex workers who seek treatment for sexually transmitted diseases is a burden on health facilities. The regular visits of sex workers to our hospitals are overstretching our resources," complained a health worker from northern Malawi's border district of Chitipa at a meeting.
The complaint has angered CHREAA which has branded the statement as an abuse of sex workers' rights to access treatment.
"CHREAA finds the statement uttered as careless and discriminatory as it has only   targeted   sex   workers   among   all   the   people   who   visit   the   hospital   for   STI treatment," reads the statement signed by CHREAA  Executive   Director   Victor   Mhango.
According to Mhango, the statement contradicts Section 20 (1) of the Malawi Constitution which states that discrimination of persons in any form is prohibited and all persons are, under any law, guaranteed equal and effective protection against discrimination.
"The statement [by the health workers] is also violating the provisions of the Gender Equality Act of 2012, of section 19(1), which states that "every person has a right to adequate sexual and reproductive health…which includes the right to access sexual and reproductive health services and ….be protected from sexually transmitted infections."
Mhango added that the discriminatory statement of the health worker is in conflict with the law which states that every health officer shall respect the dignity and integrity of every person accessing sexual  and  reproductive   health   services.
"By   discriminating   against   specific   groups,   the outburst discourages access to health services and fosters stigma and discrimination within the health services, which is detrimental to public health efforts, including the fight against HIV," he said.
Challenges
Sex workers in Malawi face a myriad of challenges and have been seeking legal interventions to claim their rights.
While in the past sex workers were arrested for patronizing hospitality and drinking joints, they are now able to do so freely without fearing arrests, thanks to a new court ruling.
The development came after the High Court of Malawi early this year declared that women were free to be at any hospitality facility and should not be arrested on suspicion of indulging in prostitution.
High Court Judge Zione Ntaba made the declaration when she overturned the conviction of 19 sex workers who were arrested and prosecuted last year.
A lower court convicted the sex workers for allegedly living on earnings of prostitution after being arrested in drinking joints and motels in central Malawi's district of Dedza.
"Hotels, inns, rest houses and motels were not meant for men only but for both men and women," she said in her ruling.
She wondered why the women prostitutes were arrested in lodges at night leaving out the male clients, saying it took two to tangle.
Ntaba quashed their convictions.
Abuses
For sometime now, authorities in Malawi are blamed for perpetrating various abuses, including rape which sex workers face.
"Policemen are the most officials who use their profession to rape these prostitutes but what they forget is that prostitution is not a crime according to our constitution, thus it is unfair to violate the rights of prostitutes in the country," observed Mhango in one of his past interviews.
According to Mhango, while some view prostitution as immoral, others view it as a profession that brings food on the table of the practitioners.
"Much as prostitution is viewed as a breeding profession for HIV, there are still those who regard it as businesses through which they support themselves," said Mhango.
A survey by University of Malawi lecturer Paul Kishindo titled 'Sexual behaviour in the face of risk: The case of bar girls in Malawi's major cities' concluded that young women who became bar girls did so out of economic necessity.
"When service as a bar girl is combined with commercial sex, there is a good chance for a girl to improve her financial security," reads the survey report in part.
The report added: "As long as poverty remains at present levels and the female, for whatever reason, cannot get a good job or profitable self-employment, commercial sex will remain an attractive option."
Prostitution not illegal
Some legal analysts said the continued arrest of sex workers over alleged involvement in prostitution was not backed by law.
Southern Africa Litigation Centre in its analysis once observed that no provision in the Malawi Penal Code criminalised the selling of sexual services by a sex worker.
According to the centre, some police officers simply arrested hookers on the wrong assumption that sex work was illegal.
"This assumption is based on an interpretation of Section 146 of the Malawi Penal Code which prohibits a woman from living on the earnings of prostitution.
"Such an interpretation is then used to justify an arrest under section 184(c) of the Penal Code, which provides that a person found in a place in circumstances which lead to the conclusion that such person is there for an illegal purpose, is deemed a rogue and vagabond," says the litigation centre.
Currently Malawi has an estimated population of 55,000 sex workers most of them plying their trade in urban and semi-urban areas.
Sex workers are among groups at higher risk of HIV than the general population. A Biological and Behavioral Surveillance Surveys (BBSS) conducted in 2014 in Malawi found that HIV prevalence among sex workers remains unacceptably high.
Despite the high prevalence the data from the BBSS 2014 suggested positive trends in the adoption of desirable behaviours by female sex workers with majority of them (94.4%) reported to have ever had an HIV test.
The study also reported that most sex workers (85 percent) ask their clients to use condoms during their encounters.