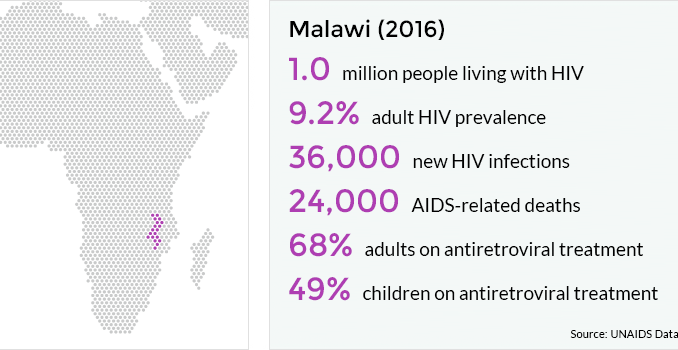 Malawi government has stopped reproductive health non governmental organisations from distributing condoms in schools.
An official from the country's Ministry of Education Science and Technology said condom distribution in schools was contrary to government policies.
This was disclosed on Tuesday during a workshop organized by Family Health International (FHi 360) in eastern Malawi's small town of Balaka.
Speaking during the official opening of a three-day workshop, Director for Secondary and Distance Education in Malawi, Chikondano Mussa said they have learnt with concern that some partners distribute condoms to pupils in primary and secondary schools.
He said condom distribution defeats the strategy of promoting abstinence in schools.
The official said the education ministry is guided by policies that encourage teachers to preach about abstinence to learners and anything outside that is unacceptable.
"In the classrooms, we preach about abstinence and if we go around encouraging distribution of condoms, we may appear contradicting ourselves," she said.
She however expressed satisfaction for what education partners such as FHI 360 are doing in complementing government's efforts in protecting learners, especially adolescent girls and young women from catching HIV through education.
"South Education Division in collaboration with FHI DREAMS Innovation Challenge is trying to strengthen assets required for successful transition and completion of secondary education, and reduce HIV prevalence rate among adolescent girls and young women in Zomba and Machinga districts," Mussa said.
She said it was worrisome that in Malawi there is proportionately a higher rate of HIV among adolescent girls compared to boys.
Mussa called for the coordination among stakeholders in addressing issues affecting girls that force them to drop out from school.
She further urged chiefs to be determined in ensuring that they end practices that promote transmission of HIV in their communities such as defilement, rape and early marriages.
Taking her turn, DREAMS Innovations Challenge Project Coordinator, Mary Mittochi, said their organization is striving to see a reduction HIV cases among adolescent girls by bringing together stakeholders which are implementing similar projects in eastern Malawi's districts of Zomba and Machinga for them to come up with one action plan to address the challenges that they face.
She said the only way the girls could avoid contracting HIV was through education. She said that was why they were in forefront working with the Ministry of Education to address the challenges through different approaches.
HIV situation
According to UNAIDS, Malawi's HIV prevalence is one of the highest in the world, with 9.2% of the adult population (aged 15-64) living with the virus.
Currently an estimated one million Malawians are living with HIV.
Young people account for 50% of new HIV infections in Malawi, with HIV prevalence higher among some young populations, such as 15-17 year olds.
Early sexual activity is high in Malawi with around 15% of young women and 18% of young men (aged 15-24) reporting having sex before the age of 15.
"Furthermore, girls aged 15-19 are 10 times more likely to be married than their male counterparts, with 45.9% of women having their first marriage before they turn 18 years old," observes one UNAIDS report.
With young people engaging in sex at an early age, addressing the sexual and reproductive health needs of this population is critical and conflicting policies sometimes  derail the fight against the pandemic.
With the government discouraging condom use among school going youths, condom use is low among sexually active 15-to-19-year-olds.
In Malawi, young people often face obstacles to accessing contraceptives and health services, which increases their risk of acquiring HIV and other sexually transmitted diseases