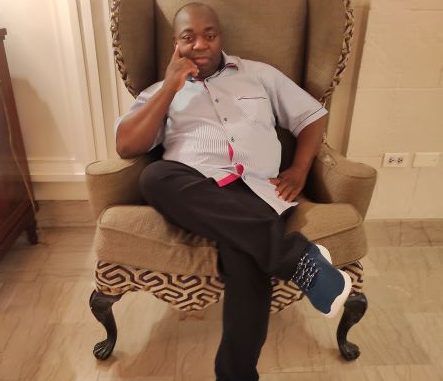 BLANTYRE, Malawi
Every year, on September 28 – the International Safe Abortion Day, activists worldwide advocate for access to safe abortions. Journalist Emily Banda engaged the Centre for Solutions Journalism (C.S.J.) Programmes Advisor Brian Ligomeka on Malawi's handling of abortion.
What is the Centre for Solutions Journalism?
We are a human rights media organization that employs direct stakeholder engagement, community empowerment, training and behavioural change communication in our work. Our advocacy work busts taboos that prevent sexual and reproductive health and rights enjoyment. Besides advocacy work, we also produce media content for individuals, organizations, companies and government agencies. 
What are some of the taboos C.S.J. busts?
We bust taboos on abortion, LGBTIQ issues, mental health and witchcraft. We do that because many human rights cases of abuse occur because society fails to understand such matters comprehensively.
September 28 is International Safe Abortion Day. Over the past three years, you have openly campaigned for access to safe abortion. What is the genesis of your passion for abortion law reform as an individual?
A relative of mine got pregnant as a result of rape. However, with the abortion law in Malawi highly restricted, she never even bothered to go to the hospital to seek service. Instead, she sought unsafe backstreet abortion that resulted in her death. Since then, the question that lingers in my mind is about the solution that the government can implement to prevent unsafe abortions.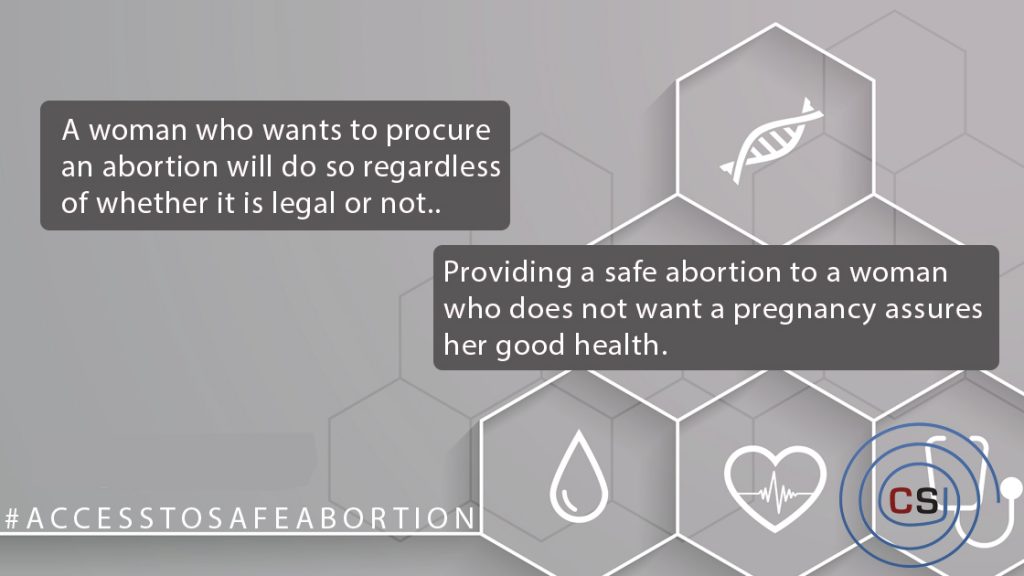 Is there any progress in abortion law reform in Malawi?
Yes, there is some progress, though; our government sometimes makes three steps forward and then two steps backwards. For example, Malawi is one of the countries that signed and ratified the African Commission on Human and Peoples' Rights Protocol. By ratifying that protocol, our government pledged to ensure that its citizens will access comprehensive sexual and reproductive health rights, including access to safe abortion. 
Has Malawi lived up to its commitment?
Partly, yes. Firstly the government enacted the Gender Equality Act as part of the fulfilment of the Maputo Protocol. It has also amended the marriage age. Then, on abortion, the government, through the Law Commission, drafted the Termination of Pregnancy (T.O.P.) Bill. The government deserves commendation for all these achievements. What remains is the enactment of the Termination of Pregnancy Bill, which awaits Members of Parliament deliberations on what the Executive arm of government, through the Law Commission, came up with as a draft abortion law.
How different is the proposed government T.O.P Bill and the one which Hon Dr Matthews Ngwale presented as a Private Member's Bill?
The two bills are almost similar. The difference is that the Ministry of Health is the one that initiated the government T.O.P Bill by requesting the Ministry of Justice to review the outdated abortion law. The Ministry of Justice delegated the work to the Law Commission, which conducted consultations, and wrote a report that embedded a proposed T.O.P Bill. The government proceeded to gazette the report with the draft T.O.P Bill. Following the gazetting, the Ministry of Health is supposed to present it to Cabinet for scrutiny. From there, it moves to the floor of Parliament. The one Hon Ngwale wanted to present in Parliament never dilly-dallied as it was a Private Members Bill. The setback with some government bills is that they take years to be tabled in Parliament, which is why interested civil society organizations support parent ministries in lobbying for the tabling of such proposed laws.
What exactly is the government's proposed bill? How different is it from Malawi's current law?
Malawi's current law says abortion is legal but restricted. Currently, hospitals induce abortions to save pregnant woman whose life is in danger.
Through the Law Commission, the government has written a new law on abortion which will come into effect once Parliament passes it. The proposed law expands the grounds under which women can qualify to access abortion. It says certified health service providers may terminate a pregnancy if— 
(a) the continued pregnancy will endanger the life of a pregnant woman; 
(b) the termination of pregnancy is necessary to prevent injury to the physical or mental health of a pregnant woman; 
(c) there is a severe malformation of the foetus, which will affect its viability or compatibility with life; or 
(d) the pregnancy is a result of rape, incest or defilement.
College of Medicine and Guttmacher Institute research shows that over 141,000 abortions occur annually in Malawi. What do you make of such magnitude of abortion?
The message in the statistics is loud and clear. Although Malawi has restrictive laws, women and girls still go for abortions. Law or no law, religion or no religion, when women make up their minds on abortion, nothing stops them. Abortion is a sexual and reproductive health issue you cannot police with colonial laws. The problem is that instead of the 141,000 women going to the hospital to seek a safe abortion, the restrictive laws push them to the backstreet to end their pregnancies using dangerous substances. Without addressing the problem of unsafe abortion, Malawi cannot achieve its ambition of reducing maternal deaths.
Can abortion law reform be beneficial?
Yes, it is. This is why the government is undertaking the process. The law reform will shift the women who suffer at the hands of quacks to receive safe treatment from professional health providers. Should women with problem pregnancies seek help from witch doctors or hospitals is a question we should answer.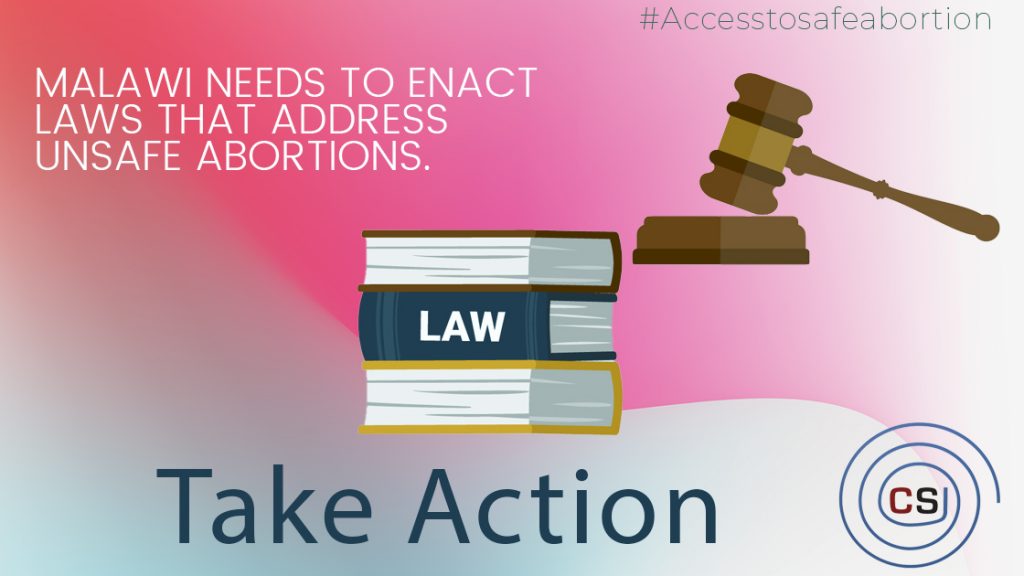 In your view, why are religious leaders opposing the government's proposed abortion law?
I recently read an article where a pastor said: 'Some denominations oppose all forms of abortion, and yet others allow their members to access the service to save the pregnant woman whose life is in danger. In addition, some churches allow women to access abortion in cases of rape, incest and for therapeutic reasons. Churches have different positions, so it is wrong to say the religious community opposes abortion law reform.
But in your view, isn't abortion a sin?
We are not discussing the righteousness or sinfulness of abortion. We are talking about practical actions we can take to save the lives of girls and women who die due to unsafe abortions.
Please answer the question. Isn't abortion a sin, in your view?
Your definition of sin may differ from mine. Definitions of sins vary from church to church. In one church, beer drinking is a sin, while in another, it is not. It is only the Almighty God who shortlists the righteous and the sinners. While the clergy and believers may lack the virtue of mercy when a raped girl is seeking an abortion, God, with his abundant grace, may make a stunning decision. Our Lord Jesus Christ shamed Pharisees who wanted to stone an adulterous woman, as is reported in John 8:1-11. Let the Almighty God, with his divine wisdom, handle cases of women who seek abortions because of having pregnancies from rape, defilement and therapeutic reasons.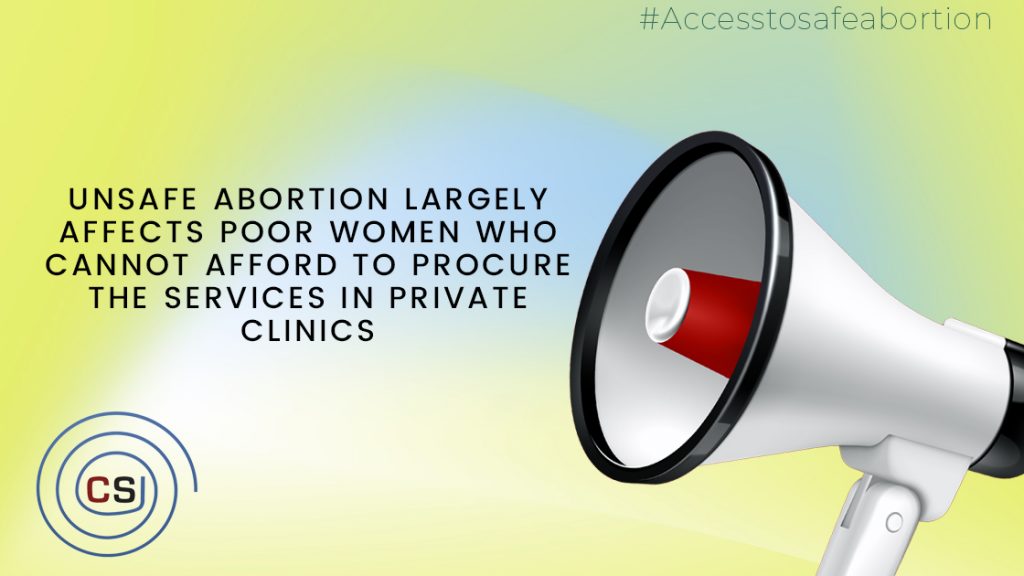 What is your message on International Safe Abortion Day?
Malawi National Postabortion Care Strategy declares, 'no woman should suffer or die from complications of abortion in Malawi. It is a powerful declaration from the government. Let all women and girls who qualify request access to safe abortion, as the High Court ruled. Let women and girls know that government hospitals offer free post-abortion care. Let no woman or girl die from a pregnancy-related cause. Let churches teach and guide their members on sexual and reproductive health issues with love, compassion and forgiveness in line with their doctrines. Let's support the government's efforts to reduce maternal deaths.