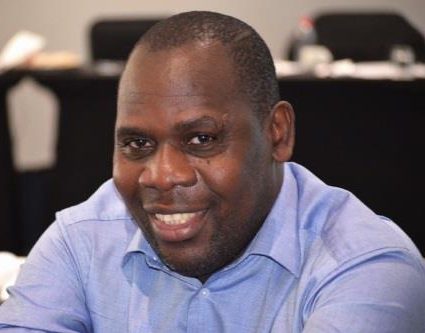 Minority groups in Malawi have described the opening of clinics for key population as a game changer for the community dying in silence, writes JAMES CHAVULA in The Nation Newspaper
Time was when all the talk about HIV and Aids in Malawi had to do with men having sex with women. Then, all change agents were worried about this majority.
No longer.
Discreet actors are making inroads to bring vital sexual health services to men having sex with men (MSM).
The National Aids Strategy in Malawi ranks this sexual minority among highly at-risk populations—almost 19 times more likely to catch or spread the virus.
Alfred speaks of massive change in the way sexual minorities access health services
And the so-called straight majority is  not exempted from the risky sex web as most homosexual men maintain sexual ties with women to conform to norms which despise same-sex relationships.
New road
In northern Malawi city of Mzuzu, a new tarmac splits Luwinga Industrial Zone and Area 1B. In a high fence by the road is a drop-in centre where six men were seen playing games, watching television football matches as they shared insights freely.
"It's been a long wait for this road," said Alfred. "Previously, it was long, winding and scary."
The man was not mesmeric about the street.
Rather, he was speaking of the hardship his sexual minority used to endure to access sexual health services.
The 37-year-old, diagnosed with HIV this year, first went for testing in 2009 at Mzuzu Central Hospital (MCH).
He recalled failing to open up about his fears and sexual orientation.
"Then, I was just concerned about my health. But it was difficult to go to a public hospital and clarify your sexual identity. Health workers didn't know anything about MSM. They didn't know we exist and used to treat us like outcasts. Stigma and discrimination was rampant," he explained.
Entrenched antagonism against the at-risk minority forced him to stop going for testing until this year when he visited Mapale Health Centre and St John's Hospital.
"The difference was massive," he explained. "It was comforting that I was treated with respect in public hospitals to the extent of disclosing my status. Previously, I would have endured unpalatable names," Alfred said.
Centre for Development of People (Cedep) has trained some health workers to treat patients equally regardless of sexual orientation.
For the key population, the search for healthcare services now begins with a smile at Cedep drop-in centre in Area 1B.
The clinic offers lesbian, gay, bisexual, transgender and intersex (LGBTI) clients safe space to be screened for HIV and STIs with maximum confidentiality.
No queue.  No intruders. No stigma.
Inside, a nurse, who has been part of the national response to HIV and Aids for 15 years, sees about five clients a day.
She and a clinician refer some to trusted clinicians at MCH, Mapale, St John's, Family Planning Association of Malawi and Mzuzu University Clinic where some of the trained personnel work.
"We strive to reduce HIV infections among LGBTI people and those who inject themselves. We also strive to ensure everyone living with HIV has an extended life. We are happy the key population feel at home here," she explains.
The drop-in clinic is the epicentre of Linkages, a project bankrolled by FHI 360, which puts vital services closer to at-risk, but often excluded minorities.
"We have 547 clients, 15 of them were diagnosed with the virus and linked with neighbouring health facilities for treatment. Our follow-ups show one has stopped taking drugs," said the nurse.
The inroad testifies to the tireless legwork of 19 peer educators tasked to reach out to 40 clients each. For the past year, nine met the target, five reached 35 each and the rest started late.
The network also includes three peer navigators, people living with HIV who discreetly help fellow members of MSM community live positively.
"The peer navigators know and accept their status. They are expert clients who encourage their colleagues to know their status, take drugs consistently and go for viral load tests every six months," she said.
Four 90s
The strides are part of the country's race towards the 90:90:90 goals.
The global agenda, backed by United Nations, challenges countries to ensure 90 percent of people living with HIV know their status by 2020, 90 percent of those diagnosed with HIV consistently take antiretroviral treatment and 90 percent of those taking ARVs have undetectable  viral load by 2020
"We are racing against the clock to achieve 90:90:90 goals among the MSM community according to the National Aids Strategy. The country cannot achieve the target if the key population is left behind," says the nurse.
The drop-in centres, now in Mzuzu, Lilongwe, Blantyre and Mangochi, also mind a silent 90: prevention.
"We have reached out to almost 631 men having sex with men with preventive measures, including condoms and lubricants.
To Alfred, the clinic is a game changer for the community "dying in silence" due to rampant stigma and discrimination.
He explains: "Without the drop-in centre and its MSM-friendly services it offers, many wouldn't know their status and start ART on time. The number of STIs and Aids-related deaths would be terrific."
This article coordinated by Centre for Solutions Journalism in Malawi was made possible with support from The Other Foundation.