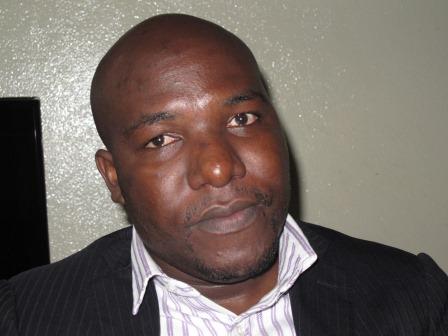 Despite the Constitution guaranteeing personal liberties, homophobia remains entrenched in Malawi, KAREN SANJE writes in The Daily Times of Malawi
Her mind was swimming in peace when she declared that she was a man trapped in a woman's body, one that got affection from members of the same sex.
For 22 years, Shillah Chimtengo (a name she said we should call her) had been fighting back a hormonal urge inside her and pretended she was a woman—an urge that saw her rejecting advances from scores of men.
There was nothing unusual in the rejection as she carries hormones similar to theirs. And tired of this fight, she decided to come out. But never did she envisage that this was an invitation for a myriad of problems.
"First, it was my parents who told me to leave because I had brought shame on them although what I was doing was just revealing what the inside of me is all about," said Chimtengo.
This, added Chimtengo, was because her father was no longer in the position he had at church, her mother saw her friends leave her and Chimtengo herself could not get a job.
"It was a situation typically against that biblical verse which says the sinners will be punished for their sins and the righteous rewarded for their righteousness [Ezekiel 18:20].
"Here, it was like the righteous were being punished for the sins committed by their ancestors of descendants. My name was all over the social media and my world narrowed. I could not socialise as I used to do before coming out," she said.
Various research suggests that between nine and 10 percent of the world population constitutes the lesbian, gay, bisexual, transgender and intersex (LGBTI) community, most members of which are oriented to be attracted to members of the same sex.
However, a larger percentage of that population—especially in African countries, including Malawi—hardly declares their orientation. The laws criminalise relationships between people of the same sex apart from the discrimination against them being unbearable.
In Malawi, though, section 153 of the penal code—which criminalises unnatural acts that often stem from homosexual relationships—has remained under a government-instituted moratorium which, mainly, the church has unsuccessfully fought in court.
But members of the LGBTI community have never benefitted from that because of discrimination against them.
"There is too much stigma and discrimination out there. What I have experienced ever since I made that declaration has made me regret ever doing so," added Chimtengo.
Centre for Human Rights and Rehabilitation (CHRR) executive director Timothy Mtambo said in an earlier interview that although the hostile reaction from the public appears short-lived, it remains at the back of everyone who declares such orientation.
"Homophobia which leads to such stigma and discrimination is so deep-rooted in Malawi, and that is something that will never change overnight. Its gravity can only be appreciated by those who have followed those that declared their orientation.
"Unfortunately, not many feel free to talk particularly to people they are not familiar with," he had said.
A Blantyre-based gay, who we shall call Jake for fear of exposing him to further stigma and discrimination, concurs with what Mtambo said, stressing that he has been manhandled in public places ever since he declared his orientation.
"One of these days as I enjoyed a beer at a drinking joint at Kamba location, all by myself, a certain man came with his friends and just said 'beat him; he is gay'. Just like that, and I was under a barrage of blows," said Jake.
"It has been a tough going. Everyone thinks my orientation is an abnormality and does not want to associate with me. At home, it is only my sister that understands the situation and is the only one I am comfortable with."
Human behaviour experts have said that such stigma and discrimination may be stemming from the fact that Malawi's culture does not support contemporary issues such as homosexuality.
Socio-anthropologist Mike Nazombe, a senior lecturer at the Polytechnic—a constituent college of the University of Malawi—said in an interview that this is the reason homosexuals may find the discrimination unbearable.
He said: "Malawi is a culturally binding nation comprising a number of cultural groupings, and none of those cultural groupings supports or upholds such sexual orientation as homosexuality.
"So, if not supported by any cultural aspect, any orientation will be very hard for people to maintain. Culture is a way of life and putting it aside is simply dispelling a way of life."
Chiefs, widely considered as the custodians of culture in the country, agree.
Senior Chief Mabulabo of Mzimba says most of the issues that attract hostility are those that culture has held as abnormal. Society, he said, has always held that a man marries a woman.
"From that view, you can deduce that in our societies a man being attracted to a fellow man or a woman to a fellow woman is as strange as a human being having sex with an animal such as a dog," he said.
With stigma and discrimination fuelled by culture or otherwise, Malawi's LGBTI community has stayed underground. But should society keep discriminating?
Maybe it is time to rethink everything. After all, societies in countries that are now promoting coexistence discriminated against such communities.
With Section 18 of the Malawi Constitution stating that "every person has the right to personal liberty," and Section 20 (1) stipulating that "discrimination of persons in any form is prohibited and all persons are, under any law, guaranteed equal and effective protection against discrimination on grounds of race, colour, sex, language, religion, political or other opinion, nationality, ethnic or social origin, disability, property, birth or other status," it is time to break up the culture of homophobia.
A culture of homophobia is surely mocking constitutional provisions that guarantee personal liberty to all Malawians, hence the urgent need for reform.
This article was coordinated by Centre for Solutions Journalism  in Malawi with support from The Other Foundation. The views expressed herein do not necessarily represent those of The Other Foundation