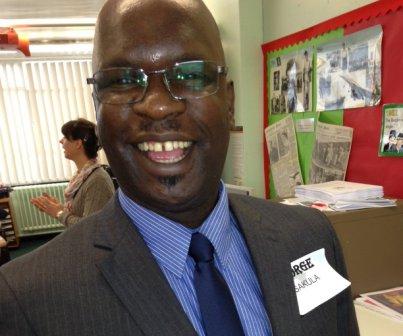 Malawi government, through its Revenue Authority (MRA), has sealed the headquarters of the country's largest media conglomerate Times Group  in the commercial city of Blantyre.
Heavily armed paramilitary police have sealed the premises disrupting normal programming of Times Television, Times Radio and production of a weekly paper, Malawi News.
According to a story posted on its website the clampdown of the media house is "politically-motivated and an act of impunity on the part of the government."
Besides sealing the premises MRA has also reportedly seized vehicles.
"MRA has seized our offices over taxes and yet we have been paying taxes every month. It is impunity and lawlessness on the part of the government. Just imagine, they came with a notice yesterday and, instead of offering us a chance for negotiations as they do in such cases — as you know that sometimes their figures can be wrong and you negotiate — they came 12 hours later to seize our property," Times website quoted Editor-In-Chief George Kasakula as saying.
He said this means The Times Group has stopped all operations, including broadcasting on live broadcasts on Times Radio and Times Television, and production work on Malawi News, which comes out on Saturday. Recorded programmes were being beamed on Times Television while music is just playing on Times Radio.
Kasakula said he suspected that the issue is linked to the maize scandal.
It involves a decision by the Agricultural Development and Marketing Corporation (Admarc) to buy maize at an exorbitant price in Zambia.
But Kasakula has vowed that The Times Group will not relent in pursuing the maize scandal, dubbed Maizegate, until its logical conclusion.
"We are being punished for publishing the truth about the maize scam, but we will continue publishing and broadcasting the truth," Kasakula said.
Meanwhile, Times Group is doing everything to get back to work, according to Kasakula.
"Our lawyers are working on this and we pray that we should be back to work. Rest assured that Malawi News will come out tomorrow," Kasakula said.
Times expose
Times Group has over the past few weeks been exposing a scandal of how drought-hit Malawi's import of 100,000 metric tonnes of maize from neighbouring Zambia has caused a storm which is refusing to abate in both nations.
Senior politicians and bureaucrats in the two southern African nations are under fire over their controversial handling of $34.5 million maize deal.
The crux of the matter in the scandal is the use of an intermediary, Kaloswe Commuter and Courier Limited, in the deal, a move that resulted in pushing the cost from $21.5 million to $34.5 million.
Paradoxically, leaders of the two nations told their citizens that the deal was between two state owned companies Zambia Co-operative Federation (ZCF) and Agriculture Development and Marketing Corporation (ADMARC).
In Malawi, government is under fire for spending $34.5 million when it could have saved $13 million if it had not engaged an intermediary.  In Zambia, authorities are being criticised for selling maize at a price which has resulted in the government losing $13 million.
Resignation calls
Following the scandal, the civil society organizations in Malawi have asked the country's Agriculture Minister Dr George Chaponda and ADMARC chief executive officer Foster Mulumbe to resign to pave way for investigation.
But Chaponda has refused to resign from his position charging that he would weather the storm.
He said in an interview that his only involvement was in early December when he met Zambia leader Edgar Lungu to discuss the status of the deal, after Lusaka announced that it had banned maize exports.
But media reports show that Chaponda is being economical with the truth as he had been to Zambia in May, October and December.
Malawi's president Peter Mutharika has bowed down to growing pressure from the opposition and the civil society by setting up a commission to probe the maize import deal.
Muthariak has, however, been reluctant to suspend his close ally (Chaponda) as investigations are underway.
Authorities in Zambia is facing similar pressure with opposition United Progressive Party (UPP) claiming to have evidence of corruption in maize deal.
UPP leader Saviour Chishimba last month issued a statement detailing how the deal which clandestinely roped in an intermediary when it was supposed to be between the two state companies.
He urged the Zambian government to probe the matter.
"I once again challenge President Edgar Lungu to intervene and correct the wrong impression that the transaction was between the Government of Zambia and Malawi. This was a purely private sector driven transaction.
"The involvement of government at this stage is meant to loot public resources. It is an act of greed by the selfish public officers who have transformed government into a cash cow for fast-track wealth," observed Chishimba, according to Lusaka Times.
Meanwhile the intermediary, Kaloswe Commuter and Courier Limited-  has sued state-owned companies in the two countries for breach of contract.
In its legal suits, the private company has revealed that it was set to make $13 million from the deal.