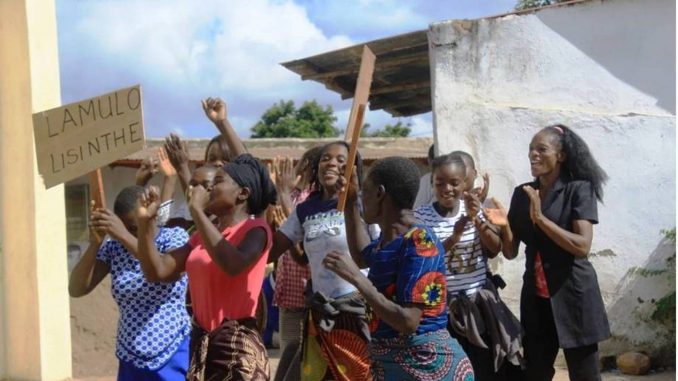 Alarmed by deaths and complications from backstreet abortions, lawmakers in Malawi are mulling over abortion law reform. With intense lobbying from both sides of the debate, the outcome is too close to call. But some MPs have vowed to support law reform.
Fearing that if she visited a clinic to seek an abortion, she would be arrested, a desperate 17-year-old Tiyanjane Banda from central Malawi's district of Dowa took fumigation tablets to terminate her pregnancy.
The outcome was fatal.
Gladson M'bumpha, a police officer, told local media that the deceased girl told health workers that she attempted an unsafe abortion.
The late Banda died in October last year, and her death occurred when calls for abortion law reform are growing loud. She is among women who die due to backstreet abortions in a country where over 141,000 women induce abortions annually.
Concerned with the numbers of women who die due to unsafe abortion, which contributes up to 18 percent of maternal deaths in Malawi, the government has over the past seven years been struggling with abortion law reform.
At the Ministry of Health's request, the state-run Malawi Law Commission drafted the Termination of Pregnancy (T.O.P) Bill over six years ago.
In Malawi, law reforms and enactments take ages, and it is not strange that T.O.P Bill has taken years to move from Law Commission to Ministry of Justice, the Ministry of Health and to Cabinet.
With women and girls like Tiyanjane dying from unsafe abortion, some Members of Parliament, including Dr Matthews Ngwale believe it is time to table the Bill in Parliament.
"As a nation, we cannot let women and girls die when a good legal framework on abortion can drastically reduce such deaths," he says.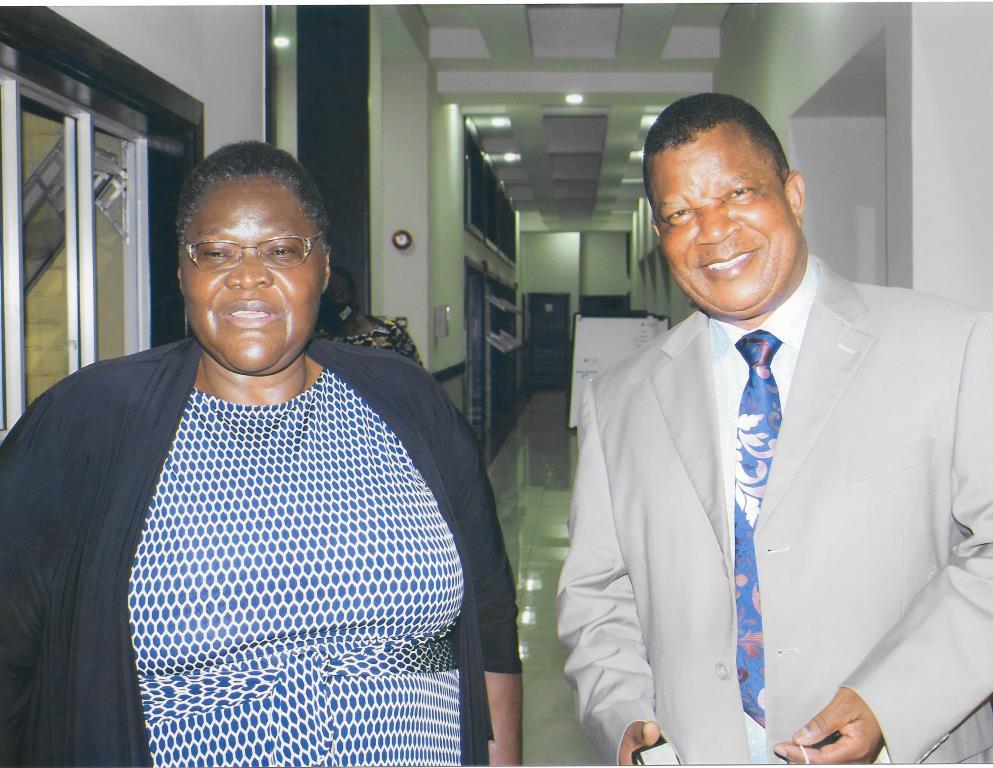 Considering the process of tabling it as a government bill is slow, Dr Ngwale, who heads the Health Committee in Parliament, has volunteered to table T.O.P Bill as a Private Member's Bill.
Many women, including unsafe abortion survivors, have welcomed the development.
"As a victim of the current draconian abortion law, I want the Bill enacted. I still weep over the loss of my womb due to a backstreet abortion conducted by a herbalist," observed Margaret Kawala.
She adds: "I do not like to see other women through the pain I endured through the loss of blood and removal of my uterus because of unsafe abortion."
Kawala is among the hundreds of women who suffered from complications of unsafe abortions that ended with doctors removing her womb.
According to research by the University of Malawi's College of Medicine, about 60 percent of 141,000 women who procure backstreet abortions in Malawi every year suffer from complications.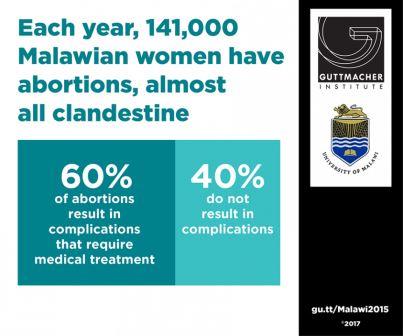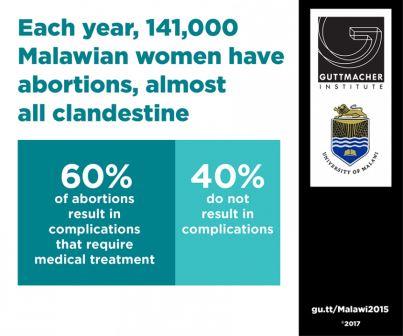 Under the Malawi Penal Code of 1930 (Sections 149-151), abortion is only acceptable on one ground – to save the life of the pregnant woman whose life is in danger.
The proposed law aims to add additional grounds that can make women qualify for the service.
If enacted, the Termination of Pregnancy Act would allow abortions on four grounds namely:
If the continued pregnancy would endanger the life of the pregnant woman.
To prevent injury to the physical and mental health of the pregnant woman
In cases of severe malformation of the foetus so that it cannot survive after birth.
Where the pregnancy is a result of rape, incest or defilement.
As has been the cases in all countries with such laws, including neighbouring Zambia, Zimbabwe and Mozambique, there are divided opinions over the proposed Termination of Pregnancy Act.
A 60-member Coalition for the Prevention of Unsafe Abortion in Malawi (Copua) touts the proposed abortion law as a welcome intervention in saving women's lives from maternal deaths.
"Women lives matter, and it is unacceptable to have a situation where women are dying from preventable causes. The proposed abortion law is about saving women's lives," says Centre for Solutions Journalism Executive Director Penelope Paliani Kamanga.
According to Kamanga, access to safe abortion is both a public health and human rights issue that women and girls of reproductive age should enjoy without being oppressed by restrictive law enacted in the 1930s during the colonial era.
She observed that it was strange that Malawi has been dilly-dallying in abortion law reform when the government committed to do by signing and ratifying many international instruments.
Malawi, for instance, committed to offering medical abortion in cases of sexual assault, rape, incest, and where the continued pregnancy endangers the mental and physical health of the mother by signing the Protocol to the African Charter on Human and Peoples' Rights on the Rights of Women in Africa.
Another advocate for abortion law reform is renowned gynaecologist Dr Chisale Mhango who laments that the restrictive law is toothless and outdated.
"We have an abortion law that fails to stop women from terminating their pregnancies. What the restrictive law is doing is simply forcing women and girls to seek abortions using dangerous methods," opines Mhango.
He adds: "If a woman doesn't want to keep a pregnancy, she will do everything to terminate it, and where there is a restrictive law, she will use unsafe procedures."
According to Mhango, Malawi's ambition of reducing maternal mortality will remain a pipe-dream if it does not address unsafe abortions.
Some religious groups, which incidentally had representatives in the Special Law Commission that drafted abortion law, have started expressing with the Bill their representatives endorsed.
Rev. Fr. Dennis Mkomwa represented the Roman Catholic Church while Bishop Gilford Matonga represented the Malawi Council of Churches and Imran Saidi represented the Muslim Association of Malawi.
Other commissioners were Justice Esmie Chombo from the Judiciary, Fannie Kachale and Dr Ann Phoya from the Ministry of Health, Gertrude Lynn Hiwa from the Law Commission, Dr Chisale Mhango from College of Medicine, Senior Chief Kapeni from Local Government, Primrose from the Ministry of Justice and Rex Mapila from Law Society.
Despite the reservations from some religious leaders, other clerics are backing abortion law reform.
"Let's understand the issues. The government wants to enact a law that will save women from deaths resulting in unsafe abortions. If churches are not comfortable with that, they are free to make rules for their followers on reproductive health issues. Appreciating that the government makes laws for people with different beliefs is important," argues Rev. Martin Kalimbe of Religious Network for Choice.
According to Kalimbe, the new legislation recognises that access to safe abortion and child-bearing responsibility are matters for individual conscience.
Sheikh Imuran Shareef Mahommed concurs with Rev Kalimbe's view that religious leaders are free to teach their followers reproductive health teachings, which align with their doctrines.
"There will be chaos if every religion attempts to persuade the government to model national laws on their beliefs. As Muslims, if we were to persuade the government to adopt Sharia law, other religious groups will complain," he said stressing that people should distinguish national laws and individual religious rules and principles.
According to Sheikh Mahommed, Muslims regard abortion as haram (forbidden). "Some schools of Islamic law accept that it may be permitted in cases of rape, incest, defilement, and if continuing the pregnancy would put the woman's life in real danger."
With lawmakers such as Dr Ngwale emphasising the need to reduce maternal deaths through abortion law reform, women and girls, women can hope for life-saving procedures in hospitals.