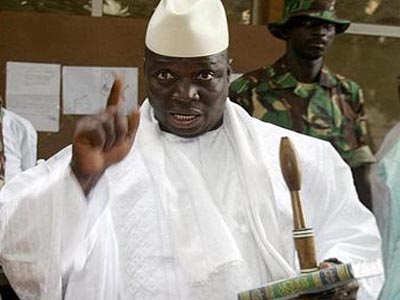 Gambian leader Yahyah Jammeh has conceded defeat to opposition leader Adama Barrow after ruling the west African country for 22 years.
"Allah is telling me my time is up and I hand over graciously with gratitude toward the Gambian people and gratitude toward you," Jammeh said in a phone call to the president-elect.
Responding to Jammeh's congratulatory message, the new leader Adama Barrow simply responded: "We will continue running our nation from where you left."
Barrow, an entrepreneur and a new political comer, won Thursday's poll with 45 percent while Jammeh scooped 36 percent and third party candidate Mama Kandeh almost scooped almost 18 percent.