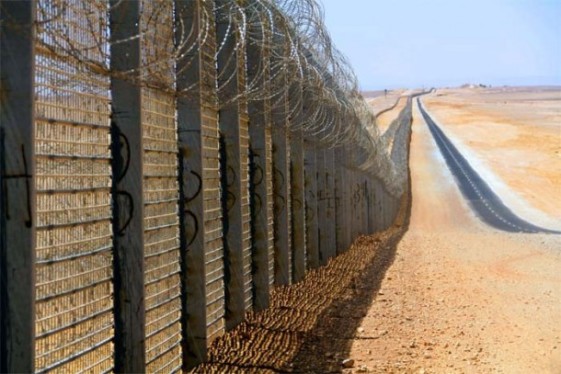 NAIROBI, Kenya – Kenya's new strategy to fight Somali militants, Al Shabaab is being implemented.
The new strategy involves fencing the porous part of the Kenya-Somalia border.
The project, initiated by Kenyan government  last year, has since been switched to wire fencing along the porous border.
Kenya decided to put up a wall after the April terror attack on Garissa University College, in the northeastern of the country, that left over 140 dead last year.
Kenyan military general K.T. Chepkuto told The East African they intend to complete the 30 kilometre-stretch in the next four months.
"We will do the first 30 kilometres within the stipulated time since people are energised," he said.
He said the fencing is not intended to lock anybody out of Mandera but it is about security by restricting human access only through identified entry and exit points.
Kenya's ambition is to construct a 700 kilometre border fence with Somalia to bar unwanted persons from illegally getting into the country.
During the launch of the project , one official said the fence would  be part of reducing Al Shabaab attacks.
"This fence will help us check on people like Al-Shabaab from crossing to and from Somalia. We will not limit movement of other people," an official said.