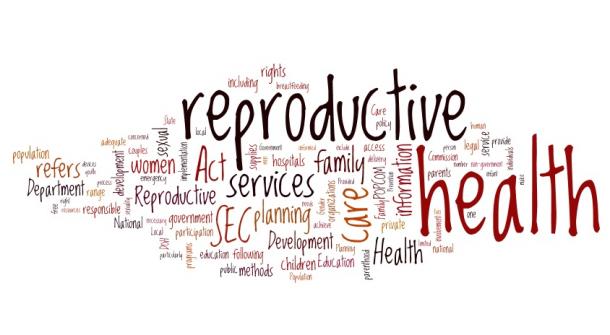 The recent decision by US President Donald Trump to reinstate the Global Gag Rule is a death sentence as it will send many girls and women in developing nations to their early grave,  a media activist has said.
The Global Gag Rule prohibits non US non governmental organisations that receive family planning funding to desist from promoting and provision of safe abortion services.
Centre for Solutions Journalism – Malawi executive director Brian Ligomeka said Trump's decision was a big blow to many African nations.
"The provision of safe medical abortions saves lives of many desperate girls and women who have made up their minds to terminate their unwanted pregnancies.
"The problem is that if such women are not assisted they will end up procuring unsafe abortions which will take most of them to their graves," said Ligomeka. "It is a death sentence for women."
According to Ligomeka, much as abortion in Malawi is restricted, both public and private clinics offer post-abortion care services to save lives of women and girls who serious injury themselves when procuring unsafe abortions.
He warned that some groups that have hastily welcomed the Global Gag Rule would soon realise its far reaching consequences because its impact goes beyond provision of abortion and post-abortal care.
"Much as some have reservations over the issue of provision of safe abortions, it is better to consider the impact of the gagging policy on maternal mortality," he said.
Ministry of Health data in Malawi shows that up to 70,000 women procure abortion yearly, 31,000 women get injured during abortions.
Even though at the moment provision of abortion services is only restricted to saving women lives, Malawi government still spends nearly a $1 million in post abortion care services.
"The paradox in countries in Malawi is that the same women who are denied to access safe abortions, are offered post-abortion treatment when they have complications from backstreet terminations," he said.
Malawi has drafted Termination of Pregnancy Bill which if passed will expand a number of grounds for provision of safe abortions.
Proposed new grounds would include cases of rape, incest, defilement, fetal malformation besides the existing provision of saving women's lives during pregnancy or delivery.
As the proposed bill has not yet been enacted desperate women still go for backstreet abortions where others go as far as using poisonous herbs, overdose of drugs, detergents and cassava sticks to induce abortions resulting in fatalities and injuries.
Impact
The Global Gag Rule has several consequences including restricting a basic right to speech and the right to make informed reproductive health decisions.
The biggest consequence is that it prevents women from accessing safe abortions.
The gag rule stipulate that NGOs should either accept US family planning funds and be prohibited from providing abortion counseling, referrals, or even advocacy efforts and from providing abortions.
The bad news is that the 'Presidential Memorandum Regarding the Mexico City Policy," which Trump issued on January 23 this year does not only reinstate the Global Gag Rule under previous Republican administrations since 1984 but also expands it.
Under previous Republican administrations, the restrictions in the Mexico City Policy applied specifically to US family planning funds, which pegged at around US$575 million.
According to some observers, if fully implemented, Trump's policy may  extend restrictions to all US global health assistance – which could be up to $9.5 billion in funding support for family planning, maternal and child health, nutrition and HIV/AIDS programmes.
Response
In response to developments in US, some countries have created an international funding initiative to support groups affected by the Global Gag Rule.
An inaugural summit hosted by Belgium, Denmark, the Netherlands, and Sweden on March 2, 2017, resulted in pledges of $190 million.