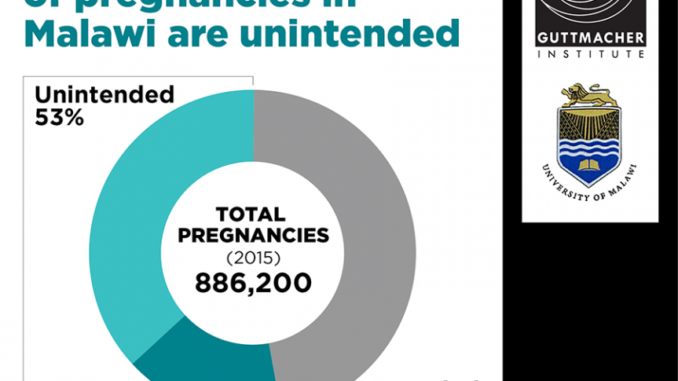 MZIMBA, Malawi
Tears rolled down Thandiwe's eyes when she reflected on how a botched self-induced abortion attempt caused a painful bleeding.
"It was important that you came to the clinic to get post-abortion care," the clinician said calming her down.
"My husband is to blame for my ordeal," she murmured wondering why her husband who is in South Africa never sends her any assistance.
It was poverty that forced her to end up getting pregnant out of wedlock as she struggled to fend for herself.
But Thandiwe is not the only woman to suffer from complications of unsafe abortion after getting pregnant out of wedlock.
Health authorities in Mzimba have attributed the rising number of unsafe abortions to the high migration of men to South Africa. Several hundreds of men from Mzimba in northern Malawi migrate to South Africa to seek casual labour.
According to Mzimba District Hospital Post-abortion Care Coordinator, Gracious Masewo, they provided 434 post-abortion cases in 2021.
She disclosed the statistics during Mbelwa District Executive Committee meeting held recently.
While the figure is for Mzimba District Hospital only, Masewo estimated that the aggregation of post-abortion cases from all the health facilities in the district could exceed 1000.
"We have specific figures from health centres such as Mzambazi, Euthini, Embangweni, Katete and Jenda. So, it means if we put together data from such facilities, we could have more than 1000 abortion cases in the district," Masewo was quoted by Malawi News Agency as saying.
She attributed to the high number of abortion cases in the district to men who migrate to South Africa, leaving their wives behind without financial assistance.
With no viable income generating activities of their own, some women engage in extra-marital relationships and in the process get pregnant. To save their marriages, the wives of the absentee husbands resort to termination of their pregnancies unsafely resulting in seeking post-abortion care in health facilities.
Masewo explained that most cases involve women in the age bracket of 20 and 30 followed by those aged from 14 to 19 while the age bracket of 31 to 40 has lower cases of unsafe abortions.
Family Planning Association of Malawi Programmes Coordinator, Gerald Maulidi said his organisation has introduced a Post-Abortion Care Advocacy Project in areas of Chiefs M'mbelwa and Chindi to reduce cases of abortion.
M'Mbelwa District Council Director of Planning and Development, Walter Chikuni said it is high time people are sensitised to the dangers of unsafe abortion to avoid loss of lives.
Research – by the Centre for Reproductive Health at the College of Medicine and the US-based Guttmacher Institute – estimates that 141,000 abortions occur in Malawi annually.
Malawi is taking steps to reduce unsafe abortions by promoting contraceptive use and liberalising abortion laws by expanding the criteria under which an abortion can be legally obtained.
It is hoped that the ongoing law reform will enable girls like 24-year-old Thandiwe to access services in health facilities.