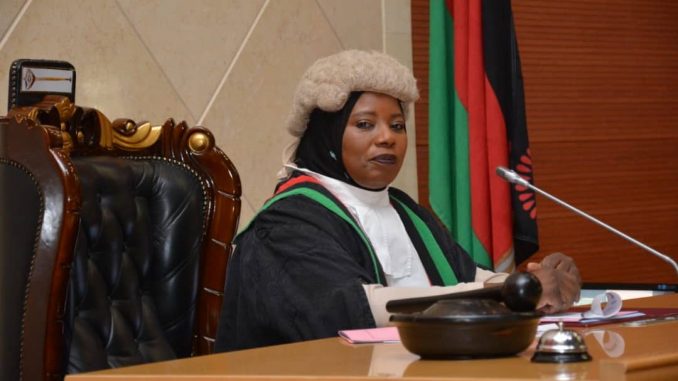 Malawi's Second Deputy Speaker of Parliament Aisha Adams has said poverty reduction through economic empowerment of women and girls can drastically reduce child marriages.
She made the observation during an interactive meeting Centre for Solutions Journalism had with MPs in Lilongwe recently as part of International Women's Day commemmorations.
Adams also said that while MPs have passed several progressive human rights laws in Parliament aimed at empowering women and ending child marriages, the implementation of such laws is problematic in rural areas.
She said in most cases perpetrators of child marriages are left scot-free.
"The question that should be asked is what happens to the one who marries an underage girl. Does the law provide for adequate penalties for those convicted of marrying underage girls. We hardly hear anyone being convicted because he married an underage girl," she said.
She said the enforcement of the provisions of laws that promote women and girls rights should be a collective effort with the chiefs, the teachers, families, men and women working together.
Speaking at the same meeting, Member for Parliament for Phalombe North East Dennis Namachekecha concurred with Adams that poverty was a contributing factor to the upsurge of child marriages in the villages and it was time to act as part of addressing the vice.
Owen Chimanika, Member of Parliament for Chikwawa North, said besides poverty another driver of child marriages was outdated cultural practices.
"There is need for a holistic approach to stop child marriages. In the fight, we should include the mothers, the family and the friends. We need to engage these people if we are to win. We need to find ways in which we make sure that harmful cultural practices should not fuel these marriages," he said.
In his contribution, Member of Parliament for Chiradzulu West Matthews Ngwale said it was important that after enactment of laws, there should be a mechanism for monitoring their implementation.
"We have a law which set the marriage age at 18 and yet most rural communities are not aware of the law. Strangely, even those who are aware end up violating the law by allowing underage youths to enter marriage. There is need for civic education," he said.
Grace Kwelepeta, Member of Parliament for Zomba Malosa Constituency said there is need to strengthen the culture of clubs at school and in the communities this she said will be a place where girls are mentored of lifeskills issues including the danger of marrying early.
CSJ Programmes Advisor Brian Ligomeka commended the legislators for their positive contribution in women and girl-child empowerment at the constituency and at national level.