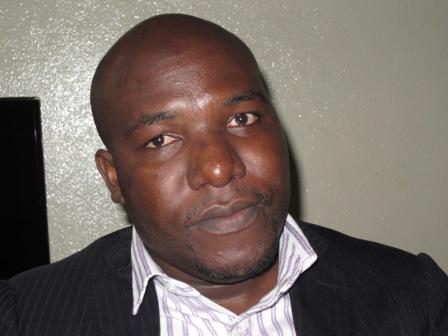 Despite the Malawi government moratorium suspending the enforcement of anti-gay penal code provisions, the draconian law still remains on the statutes
 Lonnex Musafili (not real name) says he saw hell the day he went to a government hospital, nursing signs of a sexually transmitted infection (STI) around his anal area.
 He was seeking treatment for his condition. But instead of enjoying such treatment privately in the confines of a treatment room, his condition made him a public object of shame.
 "On noticing that the signs for which I was seeking the treatment were around the anal area, the nurse who was to handle my condition called her friends around saying they should see what I had brought her," he said.
 "I stood the shame that I was subjected to and got the treatment because I badly needed it. I am still with my boyfriend. But should I get the condition again I would rather rot at home than go to that hospital again. I got enough of it."
Clinician Enock Changamire once observed that that stories about what Musafili experienced will often be told in hospital corridors.
 He says health personnel will not always do what they have not been told to do, stressing that "when talking about prevention of HIV we cannot talk about issues of men who have sex with other men (MSM)."
 The health personnel have often used section 153 of the penal code, which outlaws "unnatural acts", to back their shying away from treating sexually transmitted infections by men having sex with other men.
 The section reads: "Any person who (a) has carnal knowledge of any person against the order of nature; or (b) has carnal knowledge of an animal; or
(c) permits a male person to have carnal knowledge of him or her against the order of nature, shall be guilty of a felony and shall be liable to imprisonment for 14 years, with or without corporal punishment."
 Although the conducts of men having sex with other men are outlawed, their presence in Malawi is acknowledged in a section under the situation analysis of the Malawi National HIV and Aids Strategic Plan (NSP) 2011-2016, the country's five-year blue print for the fight against HIV and Aids.
 Though reasonably very brief, the acknowledgement indicates that a survey conducted among the MSMs in Blantyre in 2009 established an HIV prevalence rate of 21.4 percent.
 It also says that the survey established that more than 95 percent of the men who have sex with other men were established to be unaware of their HIV status and were less likely to be aware of the risks associated with having unprotected anal sex.
 "In addition, 17 percent of the men [engaged] in the study reported being in bi-sexual concurrent relationships with over half of the respondents reporting both male and female sexual partners in the previous six months," adds the section of the plan.
 Changamire says this is a scary development as it means that several men and women are at the risk of contracting HIV and other sexually transmitted infections as they engage in unprotected sex with men who themselves have multiple concurrent partners – both male and female.
 "There is a lot at stake while hospitals create an environment that will make men who have sex with other men fail to seek treatment for sexually transmitted infections there," says Changamire.
 "While failing to deliver services to such people, the virus will keep spreading to other people including women. And it will be impossible for Malawi as a country to get to achieve zero HIV infections, zero HIV related stigma and discrimination and zero HIV related deaths. It will be a dream that shall never come true."
 So why then the double standards between the statutes, and between the strategic plan and what is happening on the ground?
 "The biggest challenge is that we want to serve two masters at a time, and we do not want to tell the truth about our stance," says CHRR Executive Director Timothy Mtambo.
 "The policies that we have, particularly those that deal with issues of HIV and Aids mention issues of men that have sex with other men is passing. I should believe this is for the sake of fundraising, namely getting resources from donors, because, believe you me, practically, there is nothing happening on the ground."
 He says authorities know that organisations like the Global Fund are only interested in programmes that are inclusive, thus they would not fund a programme that ignores issues of sexual minorities who include homosexuals.
 Mtambo says Malawi needs to do away with statutory provisions that "promote discrimination, hatred and punishment to the people who have done nothing wrong" but have a sexual orientation that differs from the rest.
 "We have to come out of the cocoon. It doesn't mean that once the laws are changed everyone will be compelled to be homosexual; it will only help reach out to those with such an orientation and stop the spread of HIV," adds Mtambo.
But until the laws are changed, marginalised MSMs like Lonnex might keep facing the shame and enjoy the unfair chance of spreading HIV among their partners of both sexes