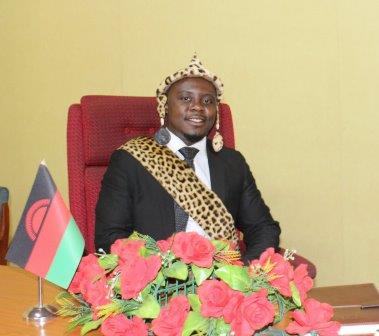 Deaths of girls and women from unsafe abortions have prompted the king of the Maseko Ngoni, Inkosi Ya Makosi Gomani V to call for abortion law reform.
Grave concern! Unsafe abortions are killing women and girls and something ought to be done immediately! This is the message from the king of the Maseko Ngonis in Malawi and Mozambique, Inkosi Ya Makosi Gomani V.
The Maseko Ngoni king broke his silence on the untimely deaths of girls due to unsafe abortions at Tchale Village in the area of Inkosi Ganya in central Malawi's district of Ntcheu.
"The number of girls inducing unsafe abortions is alarming and the government should do something!" Gomani said during a Result-based Financing for Maternal and Neonatal Health (RBF4MNH) awareness meeting.
The traditional leader had every reason to make that call considering that just in six months Ntcheu Hospital handled five abortion-related complications.
Out of the five cases, two girls lost their lives because they used sharp objects to induce abortion, according to Ntcheu District Health Officer Mike Chisema.
As the tribal king (ngwenyama) rightly said, abortions statistics are startling. A research by the Centre for Reproductive Health at the University of Malawi's College of Medicine in partnership with Guttmacher Institute  estimates that 141,000 abortions occurred in Malawi in 2015—at an annual rate of 38 abortions per 1,000 women of reproductive age.
Due to the restrictive law in Malawi, the majority of the procedures are performed under clandestine and unsafe conditions, resulting in complications and deaths as was the case in Ntcheu.
The situation which the Ngwenyama (king or lion) is bemoaning reminds me of an incident that happened in my home village few years ago.
A 16-year old relative named Malita was returning from a boarding school at the end of the second term. Due to the breakdown of the bus she was travelling in, she arrived in our village around 8 pm. As misfortune had it, three unidentified thugs attacked her and took turns to rape her.
The hoodlums did not only rape her but also physically assaulted. The worst part of it was that one of them stabbed her right hand during the struggle. The thugs fled the scene when they realized she was unconscious.
Hours later, she regained her consciousness and she managed to shout for help. Some passersby came to her rescue and rushed her to the nearby health centre.
A month later she discovered that during the horrendous rape incident, a wild seed was sown in her womb and she instantly made a decision to terminate the pregnancy at the same health centre where she was treated during the night she was raped.
Despite frantically begging for an abortion for the pregnancy which was torturing her day and night because it made her vividly recall the traumatic rape experience she went through, the medical worker at the health centre refused to terminate her unwanted pregnancy.
Since Malita had made a decision that she could not keep the pregnancy from a traumatic rape experience, she ended up going to a traditional healer. While at the witchdoctor, the procedure went wrong and she started bleeding heavily.
She was rushed back to the same health centre for post-abortion treatment. She died in the hands of the same medical worker who refused to terminate her pregnancy on the pretext that the law in Malawi does not indicate rape or incest as a ground for provision of abortion.
It was only when Malita died that the medic confessed that restricting women's access to safe and legal abortion only results in more injuries and deaths.
My relative Malita is dead just because a health worker refused to offer her safe abortion. If the health worker had assisted her, she would have been alive today. Probably, she would have been working somewhere but lo, she is dead because of the cruelty of abortion law written by colonialists in 1890s. Strangely as a nation, we are reluctant to change that old law.
Neighbouring Zambia and Mozambique had similar restrictive laws like ours but the two countries repealed them. If only we had a very liberal law on abortion as is the case in Zambia, Mozambique or South Africa, rape victims like Malita and the two girls who died in Ntcheu recently could have sought abortion services in hospitals.
Let's stop burying our heads in the sand. Malawi needs to review its abortion law so that women who have made choices to terminate unwanted pregnancies can do so in hospitals. Restrictive laws are failing to prevent abortions because when a girl decides to have an abortion, she will do so whether it is legal or not.
Legalising abortion is important as it helps women to seek services in health facilities instead of letting them injure themselves or kill themselves in the name of paying homage to an ancient law written by colonialists.
This article by Centre for Solutions Journalism (CSJ) first appeared in a Sexual and Reproductive Health and Rights (SRHR) column in The Daily Times of Malawi.  CSJ is running an SRHR media project with support from AmplifyChange.