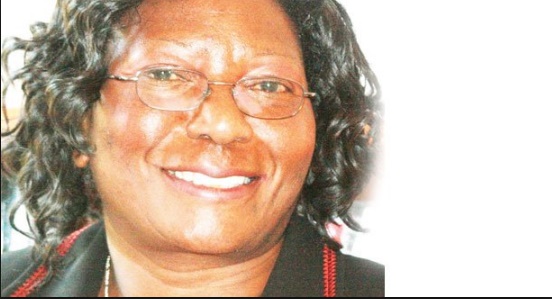 Failure by some medical workers to offer treatment to patients due to their religious beliefs is putting lives of patients at risk. Writes SAM MAJAMANDA of Malawi News Agency
PHALOMBE, Malawi – A conflict between church beliefs and provision of medical care puts the life a four-year-old boy in danger at a hospital in southern Malawi. A nurse refuses to administer the transfusion of blood to the boy, arguing such a practice is against the teachings and beliefs of her religion.
While the world commemorated the International Nurses Day on May 12, 2017, four-year-old Dyson M'mangisa curled up in a hospital bed at Mulanje District Hospital, praying for God to save him from the religion of a paediatric nurse who failed to assist him because of her religion beliefs.
Grace Mahata (not real name) belongs to a church that forbids blood transfusion among people. On this day, she had a patient to assist but at the same time uphold the teachings and practice of her church.
In her three-year career as a nurse, Mahata never came across such a scenario until this day when Dyson's was on her lap.
She least expected to be the only duty nurse in the paediatric ward on this day when Dyson was admitted as an in–patient due to malaria and anaemia. The clinician who attended to the young boy recommended that that he be given a 450 ml pint of blood.
According to Dyson's mother, Sellina M'mangisa, it took over 3 hours before her son received the blood.
"This was after the nurse found another workmate to conduct the transfusion on her behalf as she had finally settled that it was against God's will. It was unbelievable," says Mmangisa who earlier vowed to beat the nurse if anything went wrong with her son.
In some churches, blood transfusion is abominable. However, the question whether medical personnel belonging to these churches can be excused from facilitating blood transfusion has never been clearly addressed in the public domain.
The churches have their basis drawn from a number of verses in the bible, saying God clearly forbids blood transfusion. They cite Genesis 9:4; Leviticus 17:10 and Acts 15:28 among others as some of the verses in the Holy Book.
Literature from the website of one church argues that no one can say for certain that a patient will die because of refusing blood or will live because of accepting it.
"Surgeons regularly perform such complex procedures as heart operations, orthopedic surgery, and organ transplants without the use of blood. Patients, including children, who do not receive transfusions usually fare well or better than those who do accept transfusions," the church argues.
The site goes on to add that God views blood as representing life as He says in Leviticus 17:14. As such, individuals from some churches avoid taking blood not only in obedience to God but also out of respect for Him as the only giver of life.
Therefore, the question of whether the medical profession exempts individuals with such religious beliefs to uphold up their values at the expense of patients' lives always pops up.
Nursing officer at Mulanje District Hospital Gloria Chirombo says the profession does not necessarily accept or prohibit expression of religious beliefs during practice. However, one thing that it clearly does is ordering the practitioner to aim at saving lives regardless of other human life extensions.
"When taking a pledge of service, every nurse say will not permit consideration of religion, nationality, race or social standing to intervene between our duty and our patients," says Chirombo, citing from the internationally recognized nurses' pledge of service which every nurse makes.
Executive director for the National Organization of Nurses and Midwifes in Malawi (NONM) Dorothy Ngoma believes that nurses and or clinical officers who would rather put their religious beliefs in front of saving lives are definitely in the wrong profession.
Says Ngoma; "When one joins the profession, they already know what it involves and what is expected of them. It is not right for any medical professional to refuse conducting or facilitating blood transfusions because when it is ordered, it means a life is in danger of being lost."
She adds that medical people not comfortable with facilitating blood transfusions should probably switch to professions that conform to their religious beliefs.
Another contentious issues bordering on religion and health care revolves around the uptake of medicine.
In Phalombe, a month before the Dyson M'mangisa case emerged, another child, seven-year-old Vanessa Khwale, faced a different type of violation of her right to receive medical attention.
Visiting her home, Vanessa was basking in the sun on a sleeping mat outside her father's house; inwardly asking God to save her from her father's religion which forbids taking medicine.
The girl had been sick for over seven days, from general body pains, headache and constant fevers.
She is a third born daughter in the family of Mr. and Mrs. Khwale of Phalombe District.
The family belongs to a church that believes human beings are not meant to take any medicine when they fall sick. The church argues that Jesus Christ already provided them with divine healing through His death on the cross.
Born in a family that upholds this belief, Vanessa falls into a forced choice of rejecting medical treatment. And at her age, there is literally nothing she can do about it.
Neighbors to the family attest that it is not the first time the little girl and his two siblings have been hidden and kept ill in the house without getting medical attention.
"Their father is an elder in their church and I must say it has not been easy for the children. Time and again they end up suffering because of his decisions," says one neighbor, a Mrs. Muhula.
She adds that a few years back, one of the two children almost died when she was attacked by pneumonia.
"The father stood his ground when he was advised to take the children to hospital until the village chief intervened with a threat that the family would be banished from the area if the child dies at home'" says Muhula.
Asked whether he knew that Vanessa had rights, including that to medical care, the father showed no remorse and maintained that taking medicines was wrong regardless of rights.
"On 1 Peter 2 verse 24 the Bible says and I quote; 'He himself bore our sins in his body on the tree, that we might die to sin and live to righteousness. By his wounds you have been healed.' End of quote," says Khwale looking less concerned with his daughter's ailment.
Khwale seems unrepentant despite his family escaping death by a whisker two years ago.
In 2015, the family almost perished when a serious cholera outbreak hit Phalombe with the District Health Office (DHO) registering one death and 96 cases.
The family and some fellow members of their church refused medical care.
"It took a delegation of representatives from Phalombe DHO, district council and the Police to force them to go to the hospital when the outbreak spread among them," says Aubrey Masubi, a health surveillance assistant (HSA) working in the area.
The constitution of the Republic of Malawi provides for children's rights on Section 23, subsection 4 which says 'all children shall be entitled to reasonable maintenance from their parents,' (which ideally includes good health care and environment).
It is sad to note that there are still many children who are not enjoying protection provided by the laws of the land, simply because the same constitution provides the right to religion and beliefs on Section 33.
Vanessa and Dyson have gone through the worst experience in the name of religion. A look into their eyes, one can see a plea to God to save them and the rest of the children from the perils of religion.