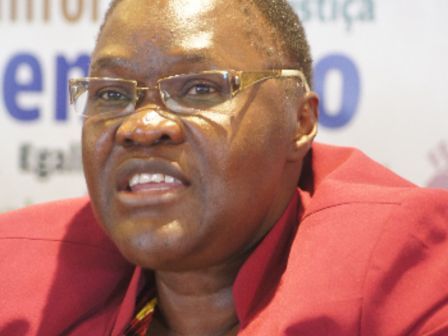 Useless and toothless outdated laws in many countries in Africa are failing to stop women from procuring abortions. The only impact of the useless laws is that they are forcing women to seeking backstreet abortions which end in serious complications and deaths. LAHJA NASUUTA of Southern Africa News and EMILY BANDA of CSJNEWS write.
 Unlike in the western world – abortions in almost all Africa are illegal. It is a highly controversial issue that many governments do their outmost to stay away from.  The citizenry is also divided over the matter.
There are those that believe abortion goes against the tenets of African values and traditions, and that from a religious stand point – it is unholy.  And there are those calling for legalisation of abortion, pointing to the fact that it will shield women from unnecessary death and emancipate them.
In Namibia, the abortion debate has been raging for many years. Abortion is still illegal under the Abortion and Sterilisation Act of 1975, an old law that the country adopted at independence from the South African former colonial regime.
The law only makes exemptions for abortion in extreme situations like rape, incest, or endangerment of the mother's orchild's life. Unlike Namibia, the new South African government has repealed the law and legalised abortion under the Choice on Termination of Pregnancy Act (Act 92 of 1996), which was promulgated in 1997.
The abortion debate flared up in the National Assembly recently, during which female MPs from both the ruling party Swapo and the opposition ganged up and swiftly killed the discussion.
Namibia's Deputy Speaker Loide Kasingo led the onslaught on abortion arguing that the practice should not be entertained because it is the same as murder. Others including former Namibian Health Minister Petrina Haingura and Maureen Hinda, the Deputy Minister for International Relations and Cooperation, opposed the legalisation of abortion in Namibia.
According to Southern Africa Times, the debate came up after Health and Social Services Minister Dr Bernard Haufiku disclosed that 7 335 abortions cases recorded at public health centres across the country in 2016 – only 138 were performed in accordance with the law.
These figures somehow support the voices that call for the legalisation of abortion. The government figures show that the law in place just drove the practice to the backrooms instead of discouraging abortion completely.
Every week, there are police reports through the media of new-born babies dumped in rubbish bins, river beds, dams, and  other despicable places like pit latrines.
Same debate in Malawi
The debate on the need to review abortion laws is not only underway in Namibia but also in Malawi where human rights activists in Malawi have urged authorities to enact new Termination of Pregnancy legislation.
The calls are growing louder following revelations that 141,000 abortions occurred in Malawi in 2015.
According to research conducted by the US based Guttmacher Institute and the Centre for Reproductive Health at the University of Malawi's College of Medicine, the majority of the abortions were performed under clandestine and unsafe conditions and most of them resulted in complications.
Commenting on the development during the dissemination of the research findings recently, veteran human rights activist Emma Kaliya said it was a pity that systematic discrimination of women continues despite the government signing many treaties.
"The statistics disseminated here are startling. It is a pity that women in Malawi continue to die from unsafe abortions and suffer in various ways despite government making commitment in the Constitution and through international treaties to ensure that women enjoy their sexual and reproductive health rights," said Kaliya.
She said that the issue of abortion in Malawi was a class issue as rich women and girls are able to access safe services in private clinics while poor women in the rural areas are the ones who resort to unsafe means to terminate unintended pregnancies.
Research findings
The new research has revealed that in 2015, an estimated 60 percent of women who had an abortion experienced complications that required medical treatment in a health facility.
"Our study found that in 2015, more than half of all pregnancies in Malawi were unintended, and almost one-third of those unintended pregnancies ended in abortion," said Dr. Chelsea Polis, senior research scientist at the Guttmacher Institute and lead author of the study.
She added: "Helping Malawian women avoid unintended pregnancy is critical to reducing the incidence of abortion and the complications and deaths that often follow unsafe, clandestine procedures."
The study co-researcher Dr. Chisale Mhango, a senior lecturer at the University of Malawi's College of Medicine said unsafe abortion is one of the major causes of maternal death in Malawi.
According to recent estimates, complications from abortion are the cause of 6-18 percent of maternal deaths in Malawi.
"Restrictive abortion laws do not stop abortions from occurring, they just drive them underground, forcing women to resort to clandestine procedures, which are often unsafe… Addressing unsafe abortion is an urgent public health priority," observed Mhango
Shining stars
Strangely while Malawi is stuck with colonial abortion laws, the situation in neighbouring Zambia and Mozambique is different as both countries successfully reviewed their abortion laws.
In the same vein while in Namibia abortion law reform is facing resistance, South Africans are enjoying accessing to safe medical abortions.