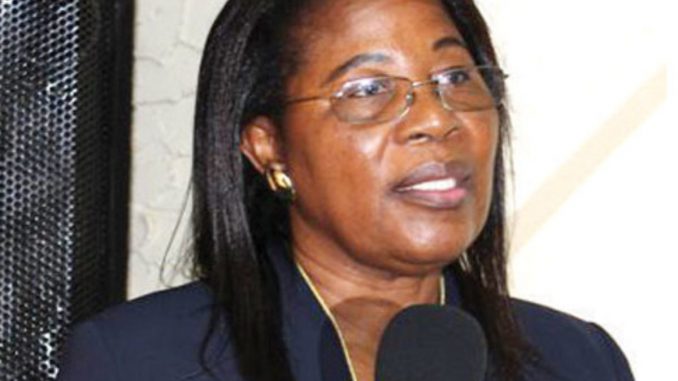 Embattled Malawi Electoral Commission chairperson Jane Ansah has tendered her resignation.
"I have written the appointing authority that I am stepping down to respect the law," she told state-run Malawi Broadcasting Corporation on Thursday night.
Ansah said she decided to remain head of the electoral body despite year-long demonstrations against her because they (protests) were against the spirit of constitutionalism and independent institutions of the state.
"Any demonstration that is violent is unlawful," she said.
She said she has tendered her resignation to comply with the court ruling.
The resignation has come few weeks after the Supreme Court of Appeal upheld a ruling by a lower court that nullified the re-election of President Peter Mutharika on May 21 last year.
"The use of correctional (fluid) Tippex, fake tally sheets, reserved tally sheets, improvised tally sheets, all amounted to gross irregularities," ruled the 7-panel judges.
The court, which is the highest arbiter in Malawi, declared that it does not find any reason for departing from the ruling of the lower court below [High Court of Malawi].
The Supreme Court of Appeal made the ruling after Mutharika denounced the lower court ruling that invalidated his re-election as a "serious miscarriage of justice" and an "attack on the foundations of Malawi's democracy."
In its ruling on Feb 3, the lower court (ie High Court of Malawi) declared the election results "invalid, null and void."
The court declared that the Malawi Electoral Commission failed to conduct the elections in a constitutional manner.
"We hold the first respondent (Peter Mutharika) was not duly elected during the May 21, 2019 elections. We hereby order the nullification of the said elections," declared Justice Healy Potani who chaired the five-judge panel.
According to Potani, there was a litany of irregularities – in particular, the "massive" use of correction fluid (Tippex) on tally sheets, which dogged the elections conducted in May.
"It has been our findings that irregularities and anomalies have been so widespread, systematic and grave that the integrity of the results has been seriously compromised," Potani ruled.
The High Court ordered the electoral body to hold fresh elections within 150 days.
Fresh elections
Meanwhile, the electoral body is preparing for the holding of fresh elections on June 23 this year.
80-year-old Mutharika has paired with 41-year-old Atupele Muluzi of the United Democratic Front.
Atupele is the son of former President Bakili Muluzi, who ruled Malawi from 1994 to 2004
Opposition leader Lazarus Chakwera has paired with Chilima filed their nomination papers on Wednesday.