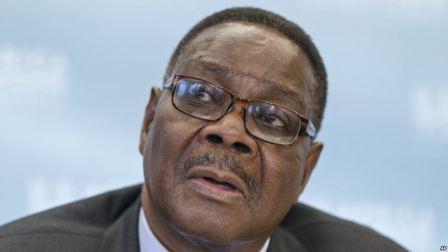 The popularity of fake news outlets will start diminishing if mainstream media houses stick to professional journalism by refraining from competing with fake news outlets, a media activist has said.
Speaking ahead of this year's World Press Freedom Day, Centre for Solutions Journalism executive director Brian Ligomeka said in an interview that media houses can woo back audiences that have fallen in love with sensational journalism through professionalism and innovations.
Ligomeka said the challenges which traditional journalism is facing due to popularity of some social media platforms can be mitigated.
"I am following the trends in the media with keen interest. It is interesting to note that here in Malawi, one weekend paper which was circulating between 60,000 and 80,000 copies per edition a decade or two ago is now circulating about 30,000 to 40,000 copies per edition. If care is not taken the paper may end up selling 15,000 copies per edition," he said.
He explained that at the moment most mainstream media outlets have lost its power of breaking news. "Traditional media channels compete in breaking news. All media houses which initially positioned themselves as leaders in breaking news should go to the drawing board and rethink their strategies. At the moment, Facebook, Twitter and Whatsap have taken over the role of breaking news."
Much as the social media platforms are popular because of their numerous benefits including interactivity, breaking news in real time and ability to make corrections quickly when there are mistakes, some audiences have started complaining bitterly about their demerits of social media, pointed out Ligomeka.
Following criticisms that social media platforms are the fertile grounds for fake news, some audiences have started losing trust in them and that gives an opportunity to innovative traditional media houses to win win back audiences by practising professional journalism.
Besides sticking to good journalism, Ligomeka said instead of viewing the emergence of the new media as a threat, the same platforms can be used to enhance popularity and profitability of the traditional media houses.
"The boom in information technologies should be seen as a great opportunity rather than a threat. Instead of concentrating on publishing and broadcasting materials for local audience, opportunities are plenty for media houses to disseminate information worldwide. What is needed is to produce high quality content that can even appeal to the tastes of the readers across the borders," he said.
In as far as media industry is concerned the content is the king. Good content whether posted on social media or traditional media is what will make a difference. Most traditional media houses have capacity to produce high quality content that can win back the hearts of readers who are fed up with lies peddled in many fake news outlets.
He bemoaned that the unfortunate part was that some media houses have joined the bandwagon of organizations that try to compete with the social media in breaking news and even in disseminating trivia and fake news.
Quizzed whether social media should be regulated Ligomeka said it was not necessary.
"It is not necessary to be censoring people's views and opinions. People use social media to think aloud, to dream aloud and sometimes to expose themselves. Let people express their wisdom, the idiocy, their emotions and their views on social media. It is freedom they are entitled to. Freedom of expression! But the truth always stands out," he said.
According to Ligomeka, there are people who enjoy lies, gossiping and trivia and they are the right audience of fake news while progressive citizens enjoy fine journalism," he said.
Fake news
The problem of spreading fake news continues to grow in Malawi. Just last week the social media published a fake letter which alleged that Malawi Vice President Saulos Chilima wanted to resign from his position.
Chilima rubbished the reports as untrue.
Last year some social media platforms alleged that Malawi President Peter Mutharika was dead when he was alive. Up to this day Mutharika continues to discharge his duties.
Some fake news is creeping even in the mainstream media. One mainstream media once reported that a bank which was on the verge of collapse posted profits when its financial statements showed that it had posted losses and was facing liquidity crunch.
Meanwhile the paradox still continues. Many people are falling in love with social media platforms that specializes in churning out fake news while companies that take time to do the discipline of verifying facts before packaging their news for dissemination are losing readers, listeners, viewers and surfers.
Warning
In a related development, Mutharika recently warned social media users that his government would not allow them to turn Malawi into a society of anarchy.
Mutharika made the remarks in Malawi capital, Lilongwe during a briefing on Fibre Project that is expected to improve internet services in the southern African nation.
The president, according to Malawi24, urged every Malawian to use social media with sense of patriotism, integrity and responsibility.
"Social media and internet must not and should never use as a tool for insulting one another and committing criminal acts. Let's not abandon our Malawian Umunthu just because we can speak without being seen. Connectivity doesn't mean Malawi must become the society of online anarchy. That I will not allow," he was quoted by Malawi24 as saying.
The Malawi leader further warned all people who misuse internet that they will face the long arm of the law saying no one will be able to hide.
"The time for those who think they can commit cybercrimes and get away with is now over. Use your Facebook and WhatsApp with responsibility. We now have a law to make online criminals pay for their crimes. If you think you can hide, I say to you that you will no longer escape because we now have the means to do so," Mutharika stressed.