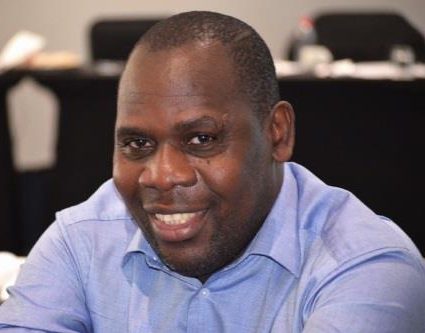 Sexual minorities in Malawi are suffering in silence as some health workers are turning public health facilities into prayer houses, writes EDWIN NYIRONGO in Nation Newspaper   of Malawi.
Gome has grown up knowing hospitals are there to treat, not to judge them.
But Gome, who is also gay and lives in Blantyre, is convinced the life-savers could be the reason sexual minorities are dying of treatable conditions.
"When I see a hospital, my heart breaks. Some people who work there are inhuman," he says.
Gome recounts experiencing ill treatment when he went to Kawale Health Centre in Lilongwe last month to seek treatment for a sexually transmitted infection.
Although he was in pain, he endured a long wait in a queue before he could see a skilled health worker.
Gome recalls: "When I entered the examination room, she welcomed me like a person trained for her work. I explained that I had painful sores in the anus.
"After examinations, she gazed at me and asked: 'are you gay?' I told her that I did not come for that, but to receive assistance. She distorted her face as if she had received a funeral message and left the room."
When she returned, she was in the company of two fellow nurses. They reportedly took turns sneering at him before they left the room.
Then came another nurse who greeted me and asked where I stay. I did not respond. I was afraid. It was like I was I was on trial for committing some crime," he narrates.
According to Gome, the nurse "looked more composed than a lecturer" on her return about 20 minutes later.
But the patient, eager for treatment, got a rude awakening as a nurse started preaching, ostensibly to cast out demons and spirit of sin.
"Actually, the nurse became a pastor. She told me that hellfire was burning me. In between, she pulled out a Bible from her handbag and read verses that denounce homosexuality," he says.
Being condemned as "a sinner" forced him to leave the health facility without getting treatment.
Gome wishes authorities came in the open to clarify whether public hospitals are no-go zones for sexual minorities.
But Malawi's Ministry of Health spokesperson Adrian Chikumbe says the nurse's conduct was unethical.
"According to medical ethics and the Universal Access to Health Care Concept, we are required at all times to treat patients the same way, with high levels of professionalism, courtesy and compassion regardless of who or what they are, what they do or where they come from," he explains.
While some health workers are professional, Chikumbe knows there are 'rotten apples in the basket'.
He clarifies that access to healthcare is not a privilege, but a human rights.
He urges patients to report rights violations to the directors and ombudspersons of the health facility.
But Gome feels this "won't change much for sexual minorities" given the way Malawians treat lesbians, gay, bisexual, transgender and intersex (LGBTI) persons.
"Being gay remains illegal in the country and you can rot in jail if discovered. Reporting to these institutions is like handing yourself to police," he said.
Gift Trapence, executive director of human rights organisation -Centre for the Development of People (Cedep)- warned that the country will not overcome HIV and Aids if health workers perpetuate discriminatory tendencies due to personal beliefs and preferences, not medical oaths and ethics.
"Our HIV and Aids response can only work if we leave no one behind. We cannot talk of ending HIV by 2030 if men having sex with men or LGBTIs cannot access services," he says.
Meanwhile, Gome says he prefers receiving treatment from a private hospital in the district.
"What happens to those who do not have money for private hospitals? They will surely suffer," he said.
This article, coordinated by Centre for Solutions Journalism, was produced with support from The Other Foundation. Views expressed herein are not those of The Other Foundation