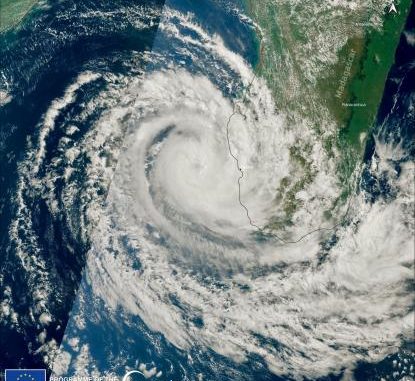 Cyclone Teddy kills 100 in Malawi
By Brian Ligomeka
Tropical Cyclone Freddy, one of the strongest and longest storms, has killed 100 people in the southern African nation of Malawi through flash-floods, mudslides, collapsed houses and washed away bridges.
Malawi's Department of Disaster Management Affairs (Dodma) says besides the 100 dead bodies recovered from mudslides and collapsed houses, 20 others are missing.
According to the Commissioner for Disasters, Charles Kalemba, the storm has displaced over 4,000 people.
According to Kalemba, Blantyre is the worst-hit city, where 85 bodies have been recovered and are being kept at the morgue of Queen Elizabeth Central Hospital.
Rescue operations, led by the Malawi Defense Force, continue, but, the Deputy Chief of Military Operations, Colonel Lameck Kalenga, bemoaned that the operations are facing limitations due to a lack of proper equipment.
"We are being forced, in some cases, to use hand tools to dig up dead bodies due to a lack of proper equipment for conducting this type of work." "The other challenge, confronting our rescue operation is accessibility, as we cannot drive to some of the worst-hit areas due to washed-away bridges and heavily damaged roads," he said.
The Department of Climate Change and Meteorological Services says Tropical Cyclone Freddy will continue to cause torrential rains associated with gusty winds in southern Malawi.
Meanwhile, President Lazarus Chakwera has declared a state of disaster in southern Malawi following the devastating effects of the cyclone.
The storm, characterized by strong winds gusting to around 80 kilometres per hour and heavy downpours of up to 400 millimeters, continues to pound southern Malawi.
"The threat of damaging winds and heavy flooding remain very high," reads a statement from the Department of Disaster Management Affairs.