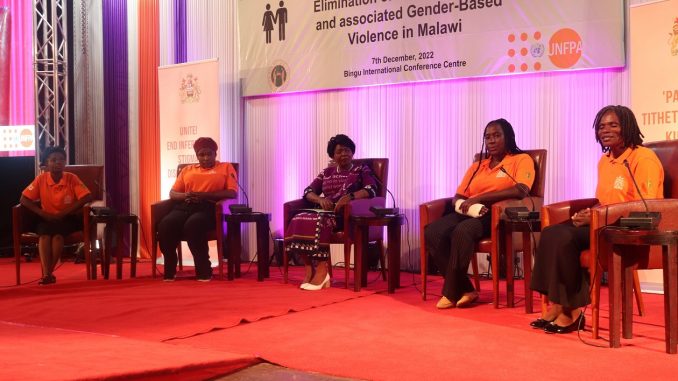 Lilongwe, Malawi 
Malawi's First Lady Madame Monica Chakwera has described Gender-Based Violence (GBV) as a multifaceted issue that impedes the attainment of human rights, health, social well-being and development.
She was speaking in Lilongwe on Wednesday during a High-Level Dialogue on the Elimination of Infertility Stigma and Associated GBV in Malawi.
The event, which happens as the country commemorates 16 Days of Activism Against GBV, was organised by the Shaping Our Future Foundation (SOFF) with financial support from the United Nations Population Fund (UNFPA).
The First Lady expressed concern that despite GBV affecting everybody, women and girls are the most affected as such they require much-needed support to deal with the vice.
Statistics indicate that one in every three women has experienced physical violence, and one in every four women has experienced sexual violence in their lifetime.
"There is a horrid GBV reality among women, men, families and communities facing infertility challenges. These forms of violence are even more pervasive among women with infertility challenges. 
"In addition to that, patriarchal traditions have exposed women with infertility challenges to extreme vulnerability rendering them to stigma, discrimination and domestic violence," she said.
Director of Reproductive Health in the Ministry of Health, Dr Fanny Kachale expressed concern that there is limited access to infertility services in Malawi, hence the need for the country to ensure that such services are available and affordable for all.
UNFPA Country Director, Nelida Rodriques concurred with Kachale saying infertility treatment should be made possible and available for all requiring the service.
She said infertility is a subject that has been avoided for many years hence the need to address it holistically