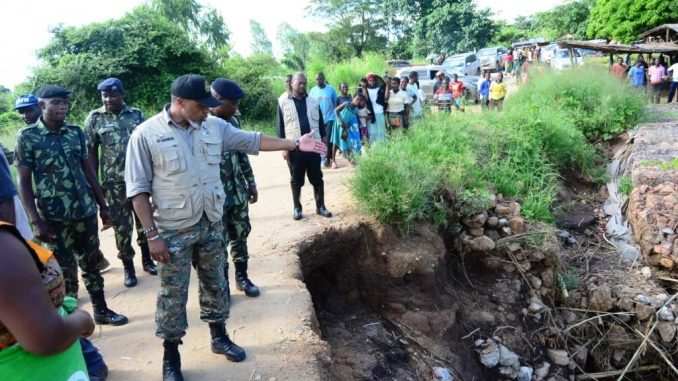 The discovery of four bodies during the search and rescue operation has pushed the death toll of Tropical Freddy Cyclone in Malawi to 511 up from 507, authorities in Malawi have said.
"The death toll is at 511 with 1,332 injuries. The number of reported missing persons is at 533 from 537, with four bodies of missing persons recovered," reads a press release from the country's Department of Disaster Management Affairs.
According to the statement as of Wednesday night, the number of displaced people stood at 562,415 residing in 576 camps.
Meanwhile Malawi's Vice-President Saulos Chilima has warned residents living in disaster prone-areas such as mountain slopes and on river banks to relocate to other areas.
"Nature has its own ways of exerting revenge on those who encroach on its protected zones. The revenge usually comes in form of natural disasters such as floods," he said.
According to Chilima, while it is impossible to stop a natural disaster from occurring it is possible to minimise its impact through such interventions as afforestation of mountains and river banks.
He said: "These hilly places should be declared places where people should not be residing."
Malawi President re-echoed similar sentiments in Parliament on Wednesday saying after ensuring that the dead are given a proper burial and those missing are accounted for, his administration will tackle the issue if illegal settlements.
"We will ensure that issues of illegal settlements in towns and cities as well as mushrooming of poorly planned structures are addressed," he said