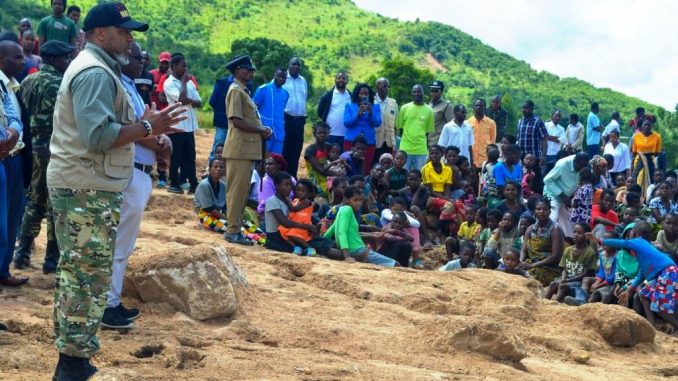 Malawi's Vice President Saulos Chilima says the government is working hard to de-congest camps where people affected by Tropical Cyclone Freddy are staying.
"Camps are not an ideal place for people to stay long, hence the need to step up efforts for decongestion," said Chilima in Zomba after distributing relief items to Cyclone victims.
He added: "Every person needs peace and privacy which is not available in camps. Government is not willing to keep people in the camps as such we are working on modalities on how best we can do it," he said.
According to Chilima, there was also need to implement solutions that can minimise the impact of natural disasters such as the dredging of rivers, forest restoration and construction of strong houses.
Currently, 564,239 victims of Tropical Cyclone Freddy are living in 577 camps in Southern Malawi.
The death toll stands at 511, with 1,724 registered injuries while 533 people are still missing. MANA