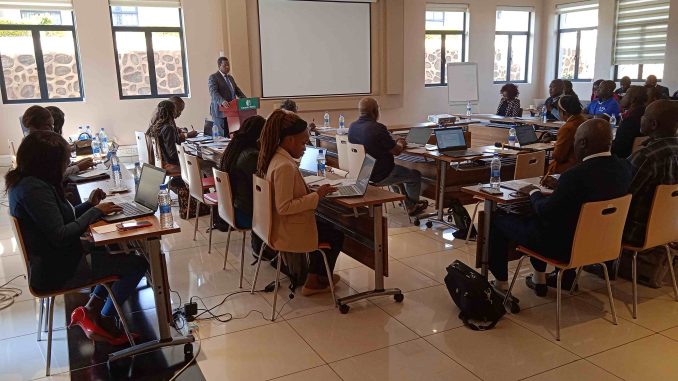 The continued death of women and girls from unsafe abortions is a silent crisis that requires immediate interventions including law reform, a lawmaker in Malawi has said.
Malawi's Chairperson for the Parliamentary Committee on Health, HIV and AIDS, and Nutrition, Dr Matthews Ngwale says there is a need for the government to pay attention to the alarming deaths of women due to unsafe abortions.
He made the remarks  in Dowa recently during an inception meeting of a new project called Breaking the Barriers: An Advocacy for Social Justice.
The project seeks to empower women and girls to seek safe abortion services when faced with unwanted and unplanned pregnancies.
"The number of women dying monthly in some districts due to unsafe-abortion-related cases is very alarming. Some districts are recording up to 30 deaths monthly.
"Women continue to face complications, losing their ability to conceive again. This affects them socially for the rest of their lives. As a nation, we cannot continue to sit down and allow this to go on. That is why we need to do something about this," he said.
Ngwale further said one of the ways to avert this is to let Parliament table the Termination of Pregnancy Bill to allow women have choices when facing difficult circumstances with unintended pregnancies.
He, however, said some parliamentarians cannot advocate for this law because they are afraid of religious leaders in their areas.
"We do not need to look at who is wrong or right, but to look at the problem. The problem is that women are having unwanted pregnancies every day and they are resorting to unsafe abortions," Ngwale said.
According to Ngwale, if the law is changed, the trained nurses, clinicians and doctors in hospitals can save lives women and girls who are dying from unsafe abortions.
In her remarks, MHRRC Executive Director and Chairperson of Coalition for Prevention of Unsafe Abortions (COPUA), Emma Kaliya said the enactment of the Termination of Pregnancy Bill was necessary to save the lives of women and girls.
She said despite the motion on the bill facing hurdles two years ago, some are encouraging their Members of Parliament to table the bill.
Senior Chief Kayembe said many women continue to die due to unsafe abortion related issues which are usually done in secret.
"Some even go to traditional healers for this, and you will only learn of it during the funeral, but you will find out that the man responsible for the pregnancy ran away.
"That is why this issue needs to be openly discussed, then raise awareness on grass-root level. Through Parliament, we should also look again at our laws governing abortion," she said.
Amplify Change is supporting  Breaking the Barriers Project which as consortium of human rights organisations namely Malawi Human Rights Resource Centre (MHRRC), Malawi Sexual and Reproductive Health (SRHR) Alliance, Centre for Human Rights and Rehabilitation (CHHR), Centre for Solutions Journalism (CSJ) and the Coalition for the Prevention of Unsafe Abortion (COPUA) are jointly implementing. Mana