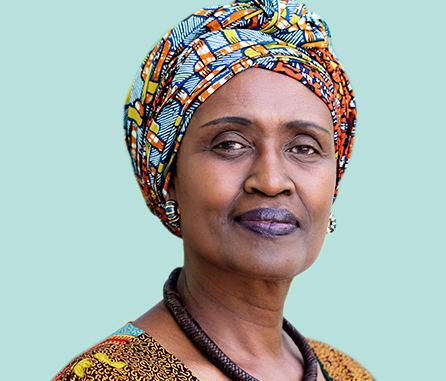 The Joint United Nations Programme on HIV/AIDS (UNAIDS) says there is a clear path that can end by 2030.
In a report titled 'The Path that Ends AIDS' released on Thursday, UNAIDS says ending AIDS is a political and financial choice.
The report showcases data and case studies which highlight that ending AIDS is a political and financial choice, and that the countries and leaders who are already following the path are achieving extraordinary results.
According to the report, Botswana, Eswatini, Rwanda, the United Republic of Tanzania, and Zimbabwe have already achieved the "95-95-95" targets.
The achievement means 95% of the people who are living with HIV know their HIV status, 95% of the people who know that they are living with HIV are on lifesaving antiretroviral treatment, and 95% of people who are on treatment their viral load suppressed.
A further 16 other countries, eight of them in sub-Saharan Africa, the region which accounts for 65% of all people living with HIV, are also close to doing so.
"The end of AIDS is an opportunity for a uniquely powerful legacy for today's leaders," said Winnie Byanyima, Executive Director of UNAIDS.
She added: "They could be remembered by future generations as those who put a stop to the world's deadliest pandemic. They could save millions of lives and protect the health of everyone. They could show what leadership can do."
The report highlights that HIV responses succeed when they are anchored in strong political leadership.
Progress in the HIV response has been strengthened by ensuring that legal and policy frameworks do not undermine human rights, but enable and protect them. Several countries removed harmful laws in 2022 and 2023, including five that have decriminalized same-sex sexual relations.
The number of people on antiretroviral treatment worldwide rose almost fourfold, from 7.7 million in 2010 to 29.8 million in 2022.
In 2022, an estimated:
39 million people globally were living with HIV
29.8 million people were accessing antiretroviral therapy
1.3 million people became newly infected with HIV
630 000 people died from AIDS-related illnesses