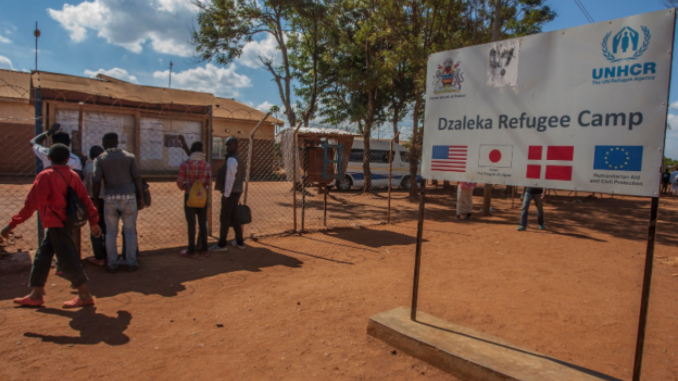 UNHCR, the UN Refugee Agency, has criticised Malawi for arresting and detaining 377 refugees in a bid to relocate them to Dzaleka Refugee Camp.
Malawi prohibits refugees from conducting business outside Dzaleka Refugee Camp.
Malawi has ordered all refugees and asylum-seekers living in urban and rural areas to return voluntarily to the camp or face enforced relocation.
UNHCR has, however, criticised the government explaining that Dzaleka does not have adequate space to accommodate all the refugees.
"We strongly reiterate our call to the authorities to rescind their relocation decision as the existing structures in Dzaleka refugee camp are already stretched to the limit and cannot accommodate more refugees in a dignified manner," said Valentin Tapsoba, Director of UNHCR's Regional Bureau for Southern Africa. "This will result in immense human suffering and create a new dependency on humanitarian assistance."
Dzaleka refugee camp was originally established to accommodate up to 12,000 refugees but is now heavily congested with more than 50,600 refugees living there.
Most of the refugees are from the Democratic Republic of the Congo, Burundi and Rwanda.
Some of them arrived in Malawi as far back as 1994.