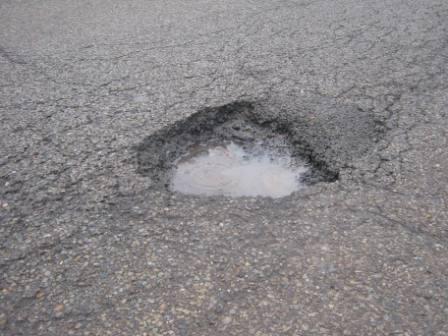 Enthralled by its serenity, grandeur and the luminosity of fishermen's lanterns during silent nights– early Scottish explorer David Livingstone branded Lake Malawi the 'Lake of Stars'. Up to this day the lake remains a picturesque tourist destination. But as one travels to the lake, there is something annoying that prompted journalist BRIAN LIGOMEKA to mull over problems dogging tourism industry in Africa.
My recent two-day excursion to Lake Malawi was a combo of moments of miseries and magic. Depressing memories first! I vividly recall how irate villagers threatened to rough me up during an incident that occurred just a kilometre before I reached Liwonde Township.
Hell broke loose that Friday afternoon when I hit a goat as I was dodging a pothole. The move resulted in my vehicle to swerving from the left lane of the potholed road to the right; and knocking dead the unattended goat in the process.
I knew exactly who was in the wrong – the owner of the goat who left it unattended. But surprisingly the mob accused me of deliberately killing the goat.
As the argument heated up traffic police officers appeared on the scene. Upon hearing both sides of the story, their verdict was in my favour. The owner of the unattended goat was in the wrong.The verdict enabled me to resume my trip to the lake.
No sooner had I drove past Kamuzu Bridge than I hit another pothole prompting my 7-year-old son Bright to remark that the vehicle had so far hit seven craters and killed one goat.
"I am not sure how many more potholes we will hit and how many goats we will knock dead by the time we reach Mangochi," he said to my chagrin.
I assured him of safe driving. Despite driving cautiously, the vehicle continued hitting potholes.
"Dad, you hit 39 potholes and killed one goat," Bright told me on our arrival at our destination, Cape Maclear.
I never responded.
Paradise
Just few minutes after arriving at Cape Maclear, the amazing scenes made me completely forget about the nightmare I endured during the four-hour trip to the lake. The sight of the brightly-coloured cichlid fish stole all my attention.
"Dad, the orange ones are yours and the blue ones are mine," my son said pointing at the cichlids as they swam around some rocks in crystal-clear water of the lake.
After an hour of admiring the cichlids, we took time to feast our eyes on the acrobatic fish eagles flying above our heads while a breeze from the surrounding hills cooled our scantily dressed bodies.
"But dad, where are the crocodiles and hippos," asked Bright when we were basking in the sun on the shores of the lake.
"Hippos and crocodiles enjoy swampy areas and this is why you cannot see them on these sandy beaches," I replied.
After two days of enjoying at the lake where among others we played all sorts of games in the water besides watching other tourists engage in snorkeling, diving, canoeing, kayaking, water-skiing, sailing, windsurfing, swimming, it was time to drive back home.
When travelling with young ones like 7-year-old Bright, who wish to see everything within a day brace yourself for questions. "Dad, what is our next tourist destination?"
"Little boy, remember you are going to school tomorrow.  During summer holiday we may visit Nkhotakota Wildlife Reserve if everything will be in place by then," I told him.
"Oh yes, I heard on the radio that many animals have been moved from other parks to Nkhotakota Wildlife Reserve," he said.
Bright was referring to the translocation 2,000 animals, including 500 elephants from other parks to Nkhotakota Wildlife Reserve in central Malawi.
Andrew Parker, programme director at the conservation NGO African Parks told the media that the development was one of the most significant translocation initiatives in conservation history.
"Translocations are a valuable, resource-intensive conservation management strategy that can be applied to protected areas to actively reduce risk of species extinction by broadening their range and increasing their numbers. Exemplifying proactive conservation, 500 elephants translocation is an example of human-assisted migration, and offer hope for a sustainable future in which herds of elephants have the opportunity to stabilise and grow," Parker said.
Commenting on the issue, Obed Mkandawire, African Parks Community Extension Manager, said the plan would not only offer protection to endangered species but also transform Nkhotakota Wildlife Reserve into a world-class tourist site.
"We want to build offices inside the park, construct a boundary fence, install electricity, maintain roads and construct new tourism and park management roads. Above all, we want to construct a 15,000 hectare sanctuary to accommodate translocated key species like elephants and other animals," he said.
He explained that the reserve would be an important international elephant sanctuary.
Hopefully, the time I visit Nkhotakota Wildlife Reserve, the big five – lion, leopard, buffalo, elephant and rhino – will be in abundance which would make my safari with my usual travel-mate, Bright very memorable.
Challenges
While Malawi and other African nations have magnificent tourist sites, a number of factors discourage fun seekers from all the corners of the world from visiting the continent.
Hitting 39 potholes as I travelled from the commercial city of Blantyre to Lake Malawi just revealed one challenge – poor infrastructure mirrored in dilapidated road network.
The 2015 Africa Tourism Monitor Report does not mince words on this challenge which goes beyond the poor road network as it also affects air travel.
"Transport infrastructure and services is one of the key constraints limiting growth of the tourism sector….Journeys in the African continent are not always seamless. In fact, it is more difficult – and more expensive – to travel across Africa than to get there from Europe, America or the Middle East," reads the report in part.
The report published by the African Development Bank (AfDB), New York University's Africa House and the Africa Travel Association highlights other challenges, one of which is growing threat of insecurity emerging in form of terrorism.
Terrorism attacks in northern and eastern parts of Africa have greatly affected tourism.
Following a spate of terrorism attacks, the decline in revenues from tourism translated to 40,000 job losses in Kenya's hospitality industry in 2015. The country's 2015 Economic Survey Report attributed the sad state of affairs to fewer international visitors. Following terrorism attacks the number of arrivals in Kenya nosedived from 1.52 million in 2013 to 1.35 million in 2014 representing 11 percent decline.
As if the challenges of infrastructure and insecurity are not enough, Ebola outbreak in west Africa also created a climate of fear amongst tourists.
Much as only few countries were affected by Ebola – namely Sierra Leone, Liberia and Guinea – there are geographical misconceptions of tourism regions by potential tourists. Some tourists regard Africa as one homogenous nation and with such a misconception in mind a problem in one region almost affects the entire continent.
Another challenge haunting tourism is the poaching crisis which is threatening to wipe out Africa's elephants thereby costing the continent's economies millions in lost tourism revenue.
According to a new study, published in the journal Nature Communications, elephant numbers have declined by over 100,000 in the last decade resulting in Africa losing an estimated $25 million in tourism revenue a year.
Progress
Despite the existing challenges, the 2015 Africa Tourism Monitor Report indicates that "tourism is on the rise," although "it has not reached its full potential."
In 2014, a total of 65.3 million international tourists visited the continent – around 200,000 more than in 2013, states the report. This is significant improvement when considering that back in 1990, Africa welcomed just 17.4 million visitors from overseas.
An extrapolation of data indicates that if African countries had developed their infrastructure and addressed the challenge of insecurity, the continent could have generated over $43.6 billion earned in 2014 from tourism.
Bearing in mind that Africa still boasts of many attractions such as the pyramids in Egypt, cave churches in Ethiopia, Robben Island in South Africa, cave paintings in Algeria, the stunning scenery of Victoria Falls and coloured cichlids in Lake Malawi, tourism potential is very huge. Governments just need to be serious in addressing the well-known challenges.
One can only hope that initiatives in the sector such as translocation of elephants to safe zones, planned rehabilitation of the road networks and airports, refurbishments of hotels and the introduction of regional single visa schemes will boost tourism.
With such problems being tackled, tourists including me and my sharp-eyed son hope to be driving on smooth roads to tourist destinations. The nasty experience of hitting goats in the bid to avoid potholes will be history.