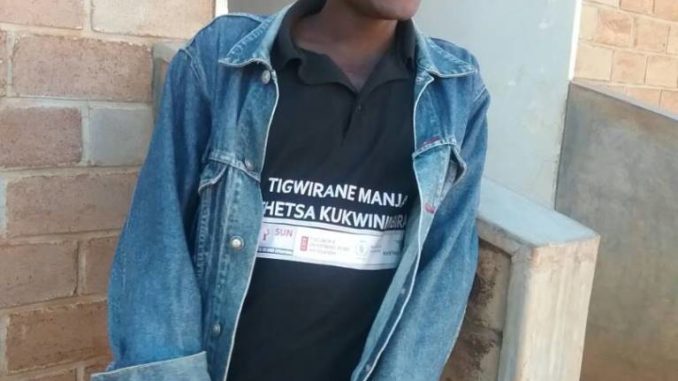 Communities in central Malawi's district of Ntchisi are taking up initiatives to reduce maternal and neonatal deaths. Malawi News Agency reporter DANIEL KASONDO writes 
Realising she had missed her menses for three months, Emily Biziwelo (not her real name) sneaked out of Kayoyo Community Day Secondary School. She started off at dusk, for a five-kilometre journey to her home, Chikhala village in Nthondo area. A school bag on her back and an expand suitcase on the head, she silently walked into her home village, with a new life in her womb.
As she walked home, her only worry was how her parents would react to the bad news. In their community, it is a disgrace and an embarrassment for a girl-child to fall pregnant in school. Fortunate for her, the family welcomed her and decided to keep the news to themselves. They told the neighbours and relations that the girl had a stomach problem.
The more Emily stayed home, the more her stomach protruded and rumours circulated about her pregnancy. This angered the community's safe motherhood task force committee, whose mandate is to ensure that every expectant mother in the area attends antenatal clinic and delivers at a health centre.
Emily delivered at home after 9 months of hiding in her parent's home. Despite several visits by the task force to the family to establish the girl's status, the family maintained it was not a pregnancy. It was until last April when a baby's cry popping out of the house confirmed the community's suspicion.
The family had broken bylaws of this community. The area has no tolerance for mothers who shun health care services after conceiving, let alone delivering at home. The family had provoked the wrath of the committee and the chiefs.
"We summoned the family and fined it five goats for the offence of concealing the girl's pregnancy," says Fiziwell Mbetayasamba, chairperson of Chikhala safe motherhood task force committee.
Two goats went to Senior Chief Nthondo, who enforces the bylaws and the rest went to the task force Committee and the chiefs.
The committee is so committed in encouraging women to go for antenatal clinics in the first three months of pregnancy and later to deliver at a health centre. With support from the chiefs, it metes out punishments to individuals or any family for breaking bylaws.
The system in Nthondo requires that pregnancy be reported to the committee immediately after a woman discovers she has conceived. No excuses are tolerated from pregnant women reluctant to visit a health facility.
Mbetayasamba says through the committees' actions, husbands are now providing proper care to their wives during pregnancy period and after delivery.
"The bylaws stipulate that the whole family has to take part. Husbands are made aware of the consequences through the bylaws and most of them are now falling in line caring for their wives," he says.
In his late 20s, Jelmos Wisiki is a father of four children but he confesses not to have taken any role on their births. He says his job ended at providing for the family in terms of food, clothing and shelter.
"I did not know men have responsibilities towards their wives pregnancy. I grew up thinking maternal issues were for women only. I even refused to escort my wife to a clinic for fear of being laughed at by fellow men," says Wisiki.
But the coming of the safe motherhood committees has changed his mindset that now he is one of the committee members.
"I am at the forefront spreading messages encouraging male participation in maternal issues," he says adding that men are now rising up to take their roles in these matters.
The committees were established in the area courtesy of a 'Safe Motherhood Project' by Mai Khanda, a non-governmental organisation. The project is being implemented in Traditional Authorities (T/As) Nthondo, Malenga, Kalumo and Chilooko.
Its aim is to reduce maternal and neonatal deaths in Ntchisi, especially in the areas where the mortality rate was high. Formation of task force committees at every group village level is one of the project's components. These committees work alongside 'Women Groups' led by facilitators from same community.
Each facilitator has five groups to lead. There are over 36 women group facilitators supervising about 200 groups across the four areas. The groups meet once a month to discuss safe motherhood issues and suggest solutions for problems facing expectant mothers.
Mai Khanda's district team leader in Ntchisi Zione Gwedeza says the formation of the committees and women groups has helped in reaching out to every household in the targeted areas.
She adds that since the start of the project in 2014, Nthondo area – where the project started, has not recorded any maternal death.
"This is an achievement worth emulating. The committees have spread messages about safe motherhood and have even instilled the spirit of volunteerism in communities," says Gwedeza
Mai Khanda has been instrumental in issues related to safe motherhood specifically in the formulation of bylaws in collaboration with district council sectors.
On top of that, the organisation has distributed goats and chickens to the members and trained them on savings and loans for sustainability of the groups.
"We want the groups to remain intact and continue the good work once the project phases out this month (June)," Gwedeza says.
Emily Banda is one of the women group facilitators. She says since the project started, maternal issues are now discussed openly unlike in the past when such issues were seen as a taboo.
According to Banda, women meet in groups and share information about maternal health.
"Pregnant women now share tips on care, diet and how to deal with danger signs during pregnancy like loss of water, bleeding and swelling of feet. They also encourage each other to attend antenatal clinics" she says.
Gladys Chimangeni, a midwife at Nthondo Health centre, says stories of people like Emily Biziwelo shunning antenatal clinics and delivering at home are now banished to the past. And they should remain there.
The impact of safe motherhood task force committees and women groups is so noticeable at Nthondo Health centre. One cannot miss the overwhelming sight of expectant women patronising the health facility.
"They now come in large numbers to attend clinics and deliver here and no maternal death has been recorded here for the past 3 years." Chimangeni says.